Nexus 7 still waits for approval in China
The Google Nexus 7 tablet has been available for purchase in several counties for quite a while now, but if you happen to live in China and want to own the Nexus 7, it appears that you still have somewhat of a wait before you can actually purchase the Android slate, as word is China still hasn't given the Google Nexus 7 their official approval.
According to an article over on Ubergizmo by way of DigiTimes, who cite the usual unnamed 'industry sources' China is dragging their heels and still hasn't approved the import of the Google Nexus 7, and mentions just why the authorities might be giving Google such a hard time over the Android slate.
According to the article, apparently the reason behind the Chinese government's attitude to the Nexus 7 is in response to Google announcing their withdrawal from the Chinese Market back in the March of 2010, so it looks like a bit of a childish payback from China.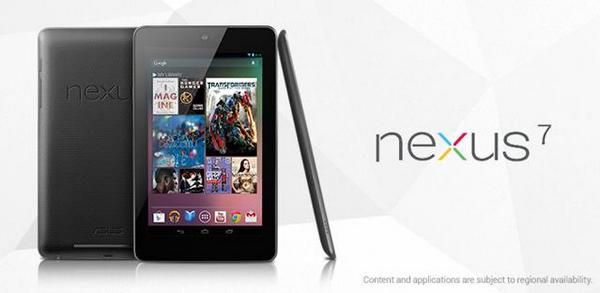 Apparently the unnamed sources also said that it is difficult for the Google Nexus 7 to enter China, 'even though sale of Asustek's marketing network there,' so basically even though Asus are behind the Nexus 7 China is still keeping it out.
Of course keeping the Android tablet outside China is letting home-grown manufacturers take advantage to dish out their own cheap slates to the large Chinese populace, so for now it appears there's no indication as to when if ever China will see the Nexus 7 become available.
Seem to me the Chinese authorities are being a tad childish by keeping the Nexus 7 away from customers that might like to own the device, but there you go, China is a world unto its own.
Image courtesy of Scientiaweb