Samsung Galaxy S3 4G LTE UK thanks to EE
Over on this side of the pond, the United Kingdom has been somewhat slow in dragging their mobile body into the latest 4G LTE technology, but we are getting our first LTE network this year thanks to EE otherwise known as Everything Everywhere, although currently there are no 4G enabled smartphones in the UK that can play nice on EE's new 4G network.
However just how fast will that new EE 4G network actually be? Well to find out the guys over at Crave used a Samsung Galaxy S3 LTE, a revised version of the Samsung Galaxy S3 that can play on 4G, along with the Speed Test app for Android, and produced a video of their findings.
Naturally for our UK readers that hope to eventually use a 4G smartphone on the EE LTE network, we have that video footage for your viewing consideration below, which the guys say the results were quite impressive with download speeds of 39.57mbps and upload speeds of 23.95mbps.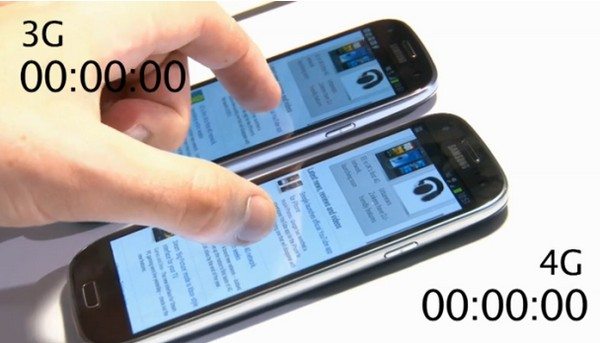 In the footage you'll also see a little web browsing comparison between 3G and 4G so you can get an idea of just how much faster 4G LTE really is, although whether those speeds will be achieved once EE finally rolls out their 4G LTE network in the UK remains to be seen, as there are a few factors that could affect data speed such as your location or too many 4G smartphones on the network, although that shouldn't be a major problem in the UK just yet, but no doubt once we have a 4G network more 4G handset will become available over this side of the pond.
Anyway, I'll leave it right there and let you head on down to mash that play button to check out this speed test of the EE 4G LTE network…enjoy.
Are any of our UK readers excited that EE is rolling out the UK's first 4G LTE network, and will you be one of the first to snap up a 4G LTE handset in the UK?