Apple warpath, Motorola Germany Loses patent injunction war
It's difficult to look at any headlines lately without seeing the Apple name firmly emblazoned across the news. Obviously we've just seen the iPhone 5 announcement but prior to that Apple's U.S. patent litigation case with Samsung was big news with Apple eventually winning and Samsung having to pay over a billion dollars in damages. Now we can tell you that buoyed by its recent court triumph Apple seems to be truly on the warpath and now Motorola Germany has also lost a patent injunction against the giant company.
The case in Germany against Android was between Apple and Motorola Mobility, a subsidiary of Google, and the key patent case involved a rubber banding effect that featured a snap back effect at the end of scrolling a list or document. This invention was also involved in the patent infringement case against Samsung in the US, in which Apple eventually won the jury verdict and now the finding has been the same against Motorola. This time however, the verdict was decided by a panel of judges rather than a jury.
News of the latest Apple court victory came to us from Apple Insider, sourced from FOSS Patents, and it was decided that various Motorola Mobility smartphones and tablets had all infringed upon a European patent held by Apple (EP2126678), which is the equivalent of the patent held in the US ('831). The Apple win means that the company can enforce an injunction against the devices involved following the posting of a 25 million Euro bond. Other Euro bonds can also be posted by Apple meaning that Motorola would have to destroy any material creating an infringement or force a recall. Apple will also receive a payment from Motorola for damages for previous infringement.
Apple has now come out top in three infringement injunctions against Motorola Germany leading Florian Mueller of FOSS PATENTS to say, "there can be no confusion about the fact that Google is losing the smartphone patent war in the United States and in Europe." Although everything looks favorable for Apple at the moment then we should remember that Samsung has already stated it would sue Apple if an iPhone 5 with 4G LTE connectivity was announced, as indeed happened two days ago. Also yesterday we told how HTC plans to sue Apple over its use of 4G LTE. If this happened then there is actually a chance that Samsung and/or HTC could be successful in a bid to ban the iPhone 5 from sale.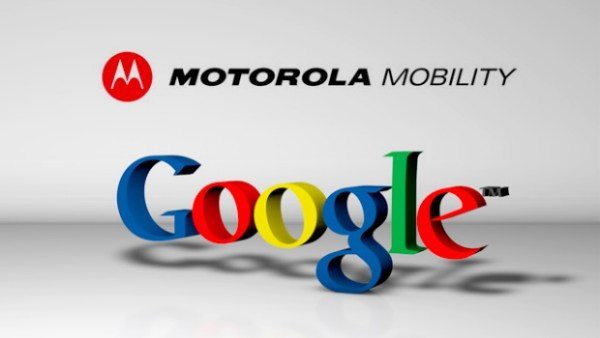 One thing for sure is that these court cases look set to continue indefinitely and we wonder where it will all end. Sadly there are negatives for both sides involved. Those who lose these cases obviously miss out with payments for damages and possible loss of sales but even the winning side can suffer. We recently told for instance of a backlash against Apple and a dent in its reputation from consumers who see the constant litigation as bully-boy tactics, although of course others would say the company is only protecting itself.
We'd be really interested to hear your views on this. What are your thoughts on Apple's latest win against Motorola Germany? Do you take the side of manufacturers fighting Apple for the right to sell their devices? Maybe you side with Apple as the recent court wins indicate that it is in the right? Let us know with your comments