Apple Samsung HTC 4G LTE suing game
As you know, there is no real love lost between Apple and manufacturers that make Android devices, especially when you consider Apple taking legal action against certain rival manufacturers over patent infringement. The latest of which, and probably one case that garnered the most attention was Apple fighting Samsung in the courts, and we all know how that ended up, with Samsung on the losing end.
However, there have been many rumours that Samsung will sue Apple if the firm ever released a 4G enabled iPhone, and as we all know, the iPhone 5 is a 4G LTE enabled iPhone. The word is HTC is already making moves to sue Apple over the use of 4G LTE, and the company was the first to introduce 4G LTE tech devices in the United States, but Apple wants the HTC's 4G LTE patents ruled as invalid.
When it comes to Samsung, word is doing the rounds on the net waves that the South Korean firm will sue Apple if they deliver a 4G LTE enabled iPhone, and as the new iPhone 5 does indeed play nice on 4G, and will do so in several countries as we reported earlier, the big question is will Samsung try to have the iPhone 5 banned because of that LTE functionality?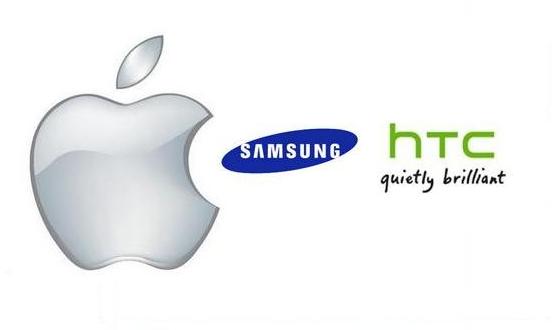 Well it isn't clear at the moment whether Sammy will drag Apple into the courts over the matter, but apparently Samsung does hold the largest quantity of LTE patents, about 819, whilst Apple has 318, and in a recent article it was said that Samsung was looking to continue or extend the legal battle with Apple even though Samsung lost the last round.
So if true it could mean the mobile space is set for yet another long round of legal fighting between Samsung and Apple, this time with Samsung looking to have a ban placed on the iPhone 5 if successful, and something no doubt would cause quite an upset with the iOS faithful.
Of course there was a dispute between Apple and Samsung over 3G patents, which Samsung lost because 3G are covered by FRAND; however when it comes to LTE, 4G patents are not covered by FRAND since according to an article over on Legit Reviews, by way of The Korea Times, LTE patents are new and highly valued.
So it would appear that Samsung and HTC just might have a good chance of being victorious in getting the iPhone 5 banned over 4G LTE, although of course nothing is certain at this point in time.
I talked with an iPhone 4S user earlier today, and apart from showing some disappointment in the look of the iPhone 5 being much the same as the iPhone 4S, so he isn't too sure whether to purchase the device because he would have like to see a different design with the iPhone 5, we touched on the matter of 4G LTE and the possibility of Samsung getting the device banned.
My iOS faithful friend said that if Samsung where to sue Apple over LTE, Samsung would probably go for a cross-licensing deal with Apple, as it's too much money to throw away for Samsung, and mentioned a comment from someone that said, 'Apple is far too big of a beast to let their iPhone 5 be banned from store shelves,' to which my reply was simply, the bigger they are, the harder they fall.
However, one does have to say that it wouldn't be that surprising if Samsung was on the revenge trail looking to give Apple a taste of their own treatment considering Apple managed to get some Samsung and HTC devices banned in the past.
But what to our readers think about all this suing game, do you feel HTC and Samsung should go after the iPhone 5 in the courts, or do you feel it is about time everyone became friends in the mobile space, stopped suing each other and got on with delivering exceptional devices for the customer?
Feel free to share your opinions on whether the patent infringement fighting should be stopped to our comments area below.