HTC DIx 6435LVW Android phone tablet will shine
Last year Samsung brought us the original Galaxy Note that quickly gained a huge following and created the phablet market we now know. Anticipation is currently growing for the release of the Galaxy Note 2, and other companies are now making efforts to get in on the act as well. There have been rumours for a while now that HTC was going to enter the market, and now we have news of the DIx 6435LVW Android phone tablet that is expected to shine.
According to the guys over at HTC Source a reliable source has confirmed the HTC 6435LVW will feature a 5-inch 1080p HD display with 480ppi. This will be powered by a quad core Snapdragon S4 processor with 1.5GB of RAM, and 16GB of on board storage. The source is also claiming that there will be a second notification LED for alerts, charging, calls, and missed calls that will be positioned on the back near the camera.
At the moment the device is known as the HTC Dlx, but this may change before it is released and may be marketed under the DROID name. This is because of the "red techno" background and a distinctive DROID notification sound.
The name is thought to stand for DROID Incredible X, but any such device will need an active pen to directly compete with the soon to be released Galaxy Note 2, and the source couldn't get the Scribe pen from the HTC Flyer to work with the device. This may be because the software has yet to be enabled, but there are doubts whether the HTC Dix will have active pen compatibility.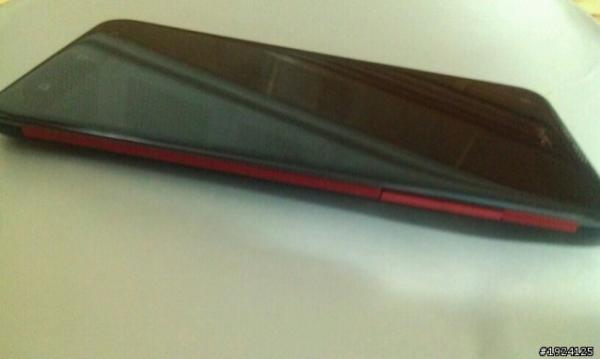 HTC has also decided not to put a microSD card port on the Dix, and the battery is not thought to be removable. The information is coming from a previously reliable source, but some of the information provided doesn't match up with earlier rumours about the device.
Previous benchmark scores showed the device to feature a 1794 x 1080 display with a pixel density of 418ppi, and powered by a dual-core Qualcomm MSM8960 Snapdragon S4 processor. While many will be looking forward to the HTC One X+, and HTC device with a 5-inch 1080p display may be too good to pass by.