xWallDock charger for iPhone & iPad is innovative
When companies release new smartphones we often see a number of official accessories for the device, but its third party manufacturers that often come up with more innovative and clever ideas, and none more so than the ideas that are seen on the Kickstarter project. Today we have the clever vWallDock charger that is designed for the Apple iPhone and iPad.
The ideal behind the project once again came from personal experience, and the designer explains on Kickstarter that he has a family of 5 that all use iOS devices that need charging. Quite often he spent time searching for a charger that may be in use or left elsewhere, and wished he could just screw a charger to a wall, so that is how the xWallDock was born.
The product is different as it actually fastens to the electrical outlet but does this by replacing the existing faceplate with the xWallDock plate, which is achieved by simply screwing it where the old one was. Then by using the supplied charger and short USB cable users are provided with a wall mounted charging dock.
It has been specially designed so it can be easily installed without the need to internally wire it, and the internal circuit board gets connected to the charger in the outlet via the microUSB cable, which acts as a pass thru to the device.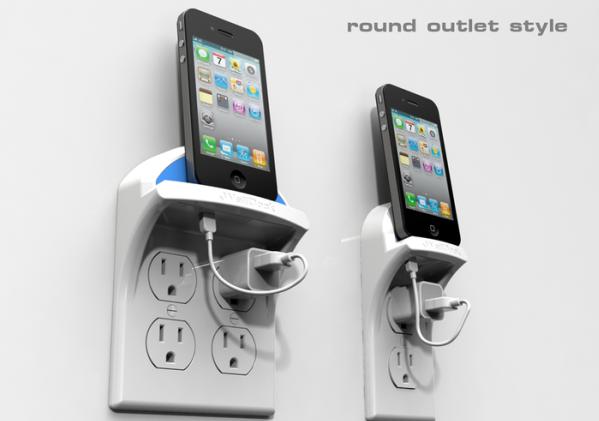 Production is planned to be started on two different sizes and two different outlet styles, with single and double rectangular outlet, as well as single and double round style outlets. The first batch can be used with any iDevice, and it is designed so the iPad can be mounted so the device will rest against the wall.
Currently everything is lined up and ready to go into production, but it needs backers to speed up development and production, and get the injection moulding tools made. At the time of writing the project has 61 backers pledging a total of $1,890 out of a total of $27,000, and the project has 27 days still to run. For more information and to make a pledge use the link above.