FIFA 13 for iPhone, new details to excite
As smartphones and tablet PC's have become more powerful in recent years, popular game franchises have made the leap over from home consoles and PC's. This year's FIFA title is under two weeks away from being released, and new details for FIFA 13 on the iPhone will excite fans of the game.
We have already given you some of the features and screenshots from the upcoming game along with a video demo of this years offering, and now FIFPLAY has some more details of the upcoming iOS version of FIFA 13. It is promised to be the most realistic version so far with vastly improved graphics coupled with an enhanced control scheme.
This year's version will allow players to compete with their friends anytime or anywhere for the first time, using the Online Multiplayer mode. Players can reach the top of the leader boards using such stars as Messi or Ronaldo on the pitch, as they compete against their friends or other gamers in the FIFA online world.
The game features thirty leagues from around the world, with more than 500 teams and over 15,000 players, and other features of the game include 33 licensed stadiums, cross platform compatibility, and much more.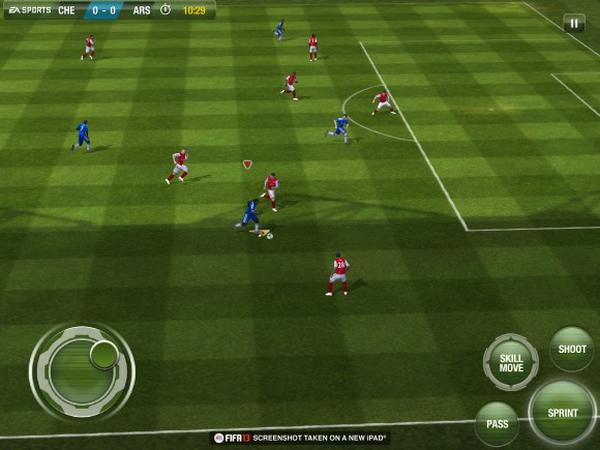 There are a number of game modes available that include Manager Mode, online multiplayer, EA Sports football Club Challenges, League and Cup Tournaments, and users can upload highlights from their games directly to YouTube.
As of yet there is no pricing for the game when it is released for iOS devices, but this should come to light nearer to the release date. FIFA 13 for iOS should be available in time for the release of the iPhone 5 so early owners of the device will be able to make use of the larger screen and faster processor.
Are you getting FIFA 13 this year?