Samsung Galaxy S3 vs iPhone 5 in Camera Shootout
Two smartphones that are grabbing a huge amount of interest right now are the Samsung Galaxy S3 (S III), released a few months ago, and the Apple iPhone 5 that will be hitting shelves on Friday. Both of these phones have a huge amount to offer and of course many of you will already have decided to purchase one or the other, purely because you prefer the Android operating system over iOS or vice versa. However if the phone you favor depends more on its camera capabilities then you may be interested in our Samsung Galaxy S3 vs iPhone 5 camera shootout.
We've already looked at a specs comparison of the iPhone 5, Galaxy S3 and Nokia Lumia 920 and then more recently took a closer look at the iPhone 5 and Galaxy S3 and the battle for iOS or Android supremacy. However as many people use their smartphones as their main camera now, today we want to focus purely on the cameras of the two handsets to see what they have to offer. Although we've given you the basic camera specs previously today we will look more in-depth at what camera is capable of.
First we'll start with the Galaxy S3 which many of you will already know has an 8-megapixel rear camera with 1080p video capture and a 1.9-megapixel front-facing shooter. There are plenty of options for making the best of the S3's camera and Mashable has a full rundown of its capabilities and features. For instance users can customize the screen for faster access to the settings they use the most and there are 14 settings from basic functions such as Flash On/Off to more advanced usage such as white balance and more. Also apart from the customary tap-to-focus you can also tweak focus settings on the Galaxy S3 with features such as Face Detection focus and Macro focus.
If you are taking photographs in mixed light then another bonus is HDR (high dynamic range imaging) and another plus is the ability to take photos whilst recording video by tapping the camera icon on a particular part of the screen while you're filming. You also have Burst Shot which enables taking 30 pictures in rapid succession and letting you choose the best while another feature is instant sharing of photographs to groups of people (if they are also using the Galaxy S3). Finally there's also a Buddy Photo Share which groups images together by person using facial recognition technology. All in all, there are some useful and clever camera functions with the Galaxy S3.
Now let's take a look at the iPhone 5 camera, which has an 8-megapixel rear camera with 1080p video recording capability and a 1.2-megapixel front-facing camera. On this initial information there doesn't seem to be an awful lot between the cameras on the two phones but let's delve a little further. Digital Trends tells how the new improved camera is actually 25% smaller than that of its predecessor on the iPhone 4S, which would generally be a negative point but that Apple seems to be keeping ahead of the game. Although many of the aspects of the camera on the iPhone 5 remain the same as the 4S, such as image resolution of 3264 x 2448, a backside illuminated sensor and five-element lens with F2.4 aperture, there are also some improvements.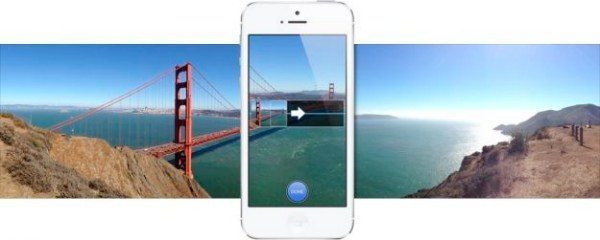 For example, the front-facing shooter is now capable of Facetime video at 720p and there's also a dynamic low light mode. The new notable A6 processor indicates that the camera should have better noise reduction, face detection, image stabilization and 40% faster shooting, plus users can now also take photos whilst shooting video, the same as with the Galaxy S3. The iPhone 5 camera also has a sapphire crystal lens giving it improved protection and as the iPhone 5 will launch running the updated operating system iOS 6 this will also offer shareable Photo Streams. However one of the most popular new functions of the new iPhone camera will be the panoramic stitch capability, which is built in. This has an auto stabilize, handy if you haven't got a steady hand, and is capable of shooting a 28-megapixel panoramic image.
As you can see then both of these smartphones have some great camera functions and features and although the Galaxy S3 has already achieved huge sales we know that the iPhone 5 has amassed huge pre-orders already and will also be a smash success. We'd like to know if the camera capabilities of either of these phones are enough to decide whether you'd purchase the Galaxy S3 or the iPhone 5? Let us know with your comments.