Sony Xperia T serving up the goods review
Sony is famed for creating great camera phones, and the latest offering from the Japanese manufacturer is no exception. The Xperia T is the newest addition to the Xperia range, offering up a multitude of features including a stunning HD display, whopping 13-megapixel camera, and one-touch sharing via NFC.
If that wasn't impressive enough, the handset will also feature in the new James Bond movie, Skyfall, instantly associating it with the style, class, and hi-tech gadgetry the British spy is renowned for. But is this just a clever marketing move by Sony, or does the Xperia T really serve up the goods when it comes to functionality?
HD display
One of the main shouts for the Xperia T is the 4.6-inch LCD HD touchscreen, and after spending some time with the handset it's easy to see why. The clarity of the images is incredible, especially when watching HD videos as everything (and we mean everything) looks so crisp and clear. Gaming is a real pleasure too, as the colourful visuals make gameplay even more exciting and enjoyable. When flicking through images in the gallery the pictures really leap out and are bright and detailed, no doubt helped along by Sony's Mobile BRAVIA Engine tech that aids colour management, adds sharpness filters and reduces noise to make pics look better.
13-megapixel camera
The Xperia T's camera has one more extra megapixel than the snapper on its predecessor, the Xperia S, boasting a mammoth 13 megapixels. Obviously, the camera is the handset's crowning glory, and is capable of creating amazing images, capturing tiny details especially well. Be warned though, to take advantage of the full 13 megapixels you'll have to switch the aspect ratio to 4:3. Full 1080p video recording is on offer though, so making movies in high definition is easy peasy.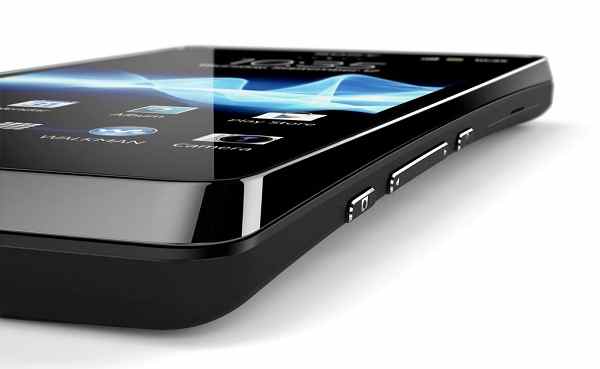 It's super speedy snapping too, with the addition of a handy dedicated camera button opening up the camera app from the lock screen in only one second. If speed is important to you when taking pictures on the move, you'll find this feature pretty nifty.
One Touch sharing
In a similar fashion to Android Beam, Sony's 'One Touch' technology uses NFC to allow users to share content between different Sony devices easily. For example, if you want to quickly send a contact or image to your pal's Xperia T, simply turn NFC on and place the devices back to back, then touch to send. This 'One Touch also works with compatible speakers and headsets, so you can send all your favourite tunes to another bit of kit quickly and without fuss. It's a good feature to have, but we have seen other manufacturers such as Samsung implement this kind of content sharing functionality in previous devices, so it's by no means revolutionary.
The Xperia T will be a hit with those who enjoy photography and want a top-notch snapper on their smartphone, and gamers will also enjoy the vivid crisp visuals kicked out by the amazing HD display. Oh, and if it's good enough for 007, then it's good enough for us.
This guest post was written by Abbi Cox, content writer at Phones 4u — the UK's number one destination for great deals on mobile phones such as the iPhone 5. Please watch the YouTube video provided below, enjoy.