BlackBerry 10 Dev Alpha update & Dev Tools Beta
Much has been made of BlackBerry maker RIM's continued troubles in the smartphone market, as the company falls further behind the competition. RIM have been busy working on the much delayed BlackBerry 10 OS, and is looking to it for an improvement in smartphone sales. There is now news of a BlackBerry 10 Dev Alpha update and the Dev Tools Beta.
The company recently announced at the BlackBerry Jam Americas that the BlackBerry 10 Dev Alpha update was on its way, and now as CrackBerry are reporting the update is now live for users to begin downloading. This latest update will bring the software to version 10.0.9 Bundle 388, and brings with it a number of new features.
This will provide the opportunity for users to get the first look at the BlackBerry 10 OS experience with some of the main apps and features. These include such things as BBM, browser, camera, contacts, calendar, games, home and lock screen, out of the box experience, settings, and the BlackBerry App World storefront, although purchases are not yet possible.
Currently the update is in the process of going through the system, and if you are a Microsoft Windows user the new tools may be needed to wipe your device first. More information can be found via this link.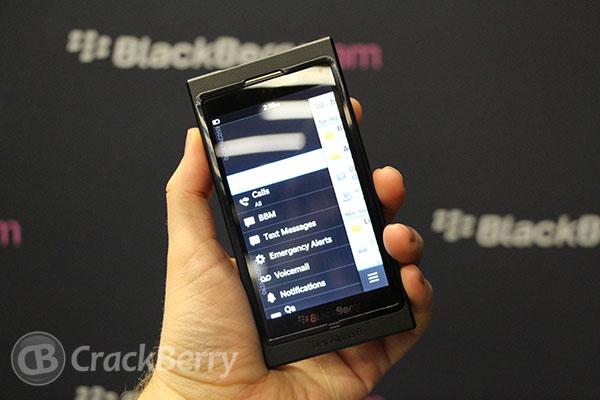 The company has also revealed that they have updated the BlackBerry 10 development tools, which according to CrackBerry brings a number of new features alongside improving the performance when developing apps for the upcoming operating system.
Some of the new features of the BlackBerry 10 development tools will enhance both the readability of code, as well as improve efficiency when developers are building and editing their applications. Developers now have the option of starting to develop BBM compatible apps for BlackBerry 10 hardware, and the new Native plug-in for Microsoft Visual Studio will allow developers the option of porting their game titles over to BlackBerry 10 handsets and the PlayBook tablet PC.
The company has also updated the Ripple Simulator to offer additional support for BlackBerry 10 hardware and API emulation, and it also provides Adobe Cordova some of the highest support that is available in a web simulator.
RIM has stated that the BlackBerry 10 Dev Alpha testing device program has proven to be a huge success, and have now produced a second batch of devices for distribution among developers. While the company continues to reveal new features for its upcoming operating system, we are still missing the all important release date.
Will you be considering BlackBerry 10?