HTC 8X vs Nokia Lumia 820, the harsh judgment
Both HTC and Nokia have been busy showcasing new smartphones that will be available for the upcoming Windows Phone 8 operating system from Microsoft. This should provide consumers a worthy alternative to Android and the Apple iPhone, and we are now looking at two of these handsets in the form of the HTC 8X and the Nokia Lumia 820.
There is no doubt that the flagship handset in Nokia's Windows Phone 8 line up is the Lumia 920, while the 820 is the more affordable middle of the road offering. According to an article on NokNok the HTC 8X may fall somewhere in between the two handsets from Nokia.
Looking at the Lumia 920 with its feature packed specification list the HTC 8X looks more along the lines of a rival to the Lumia 820, as the two devices have a similar screen size, but the 8X wins out in terms of overall resolution and pixel count. The Lumia 820 meanwhile will allow you to use the display even when wearing a pair of gloves.
Added to the fact that Nokia ClearBlack technology will allow for better use in everyday situations like when outdoors may swing the vote in its favour. The two handsets both have the 1.5GHz 5GHz dual-core Qualcomm Snapdragon S4 processor under the hood, which is coupled with 1GB of RAM.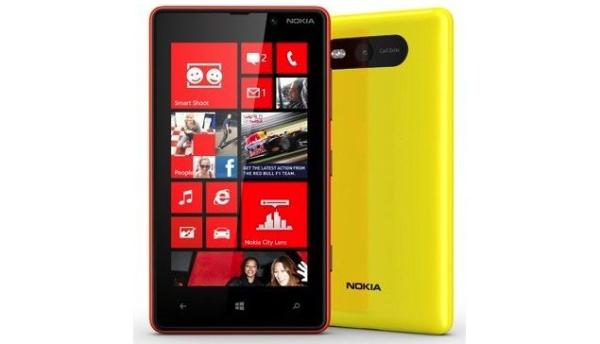 Storage wise the HTC 8X comes out on top with 16GB of built in memory compared with 8GB, but the Lumia 820 can be boosted thanks to the microSD port. Eight megapixel cameras come on both handsets with the Nokia being treated to Carl Zeiss technology and a dual flash, but the 8X will be better suited to those that like making video calls due to the better resolution of the front facing unit.
As with any smartphone price can be a deciding factor when choosing between a number of different handsets and the HTC 8X has been seen priced at between £400 going up to £543. Currently Nokia hasn't revealed any pricing for the Lumia 820 and is keeping its cards close to its chest.
There will be some that don't agree with the view of the HTC 8X being a mainstream handset, but a lot of consumers have brand loyalty when it comes to new smartphones. Nokia in the past has lost a lot of customers who may be unwilling to give the Finnish manufacturer another go, but previously the biggest criticism was that they could make great handsets but with poor software running them.
Are you thinking of getting either one of these handsets?