Samsung Galaxy Note 2 U.S release, pencil in October 24
The next big thing coming out of the Samsung camp is of course the Samsung Galaxy Note 2, but just when can the Android faithful over in the good old US of A expect the Samsung Galaxy Note 2 to become available? Well it appears that old Sammy is holding a press event on the 24th of next month in New York, so perhaps this could be when the Note 2 sees its US release.
According to a report over on Computer World, Samsung Mobile has sent out invites to an event they are calling 'the next big thing is here,' but the invitations don't give any details on the event other than that 'next big thing' tag, but it is likely that the 'next big thing' could be the Samsung Galaxy Note 2 for the US.
Old Sammy release the Galaxy Note 2 in South Korea on Wednesday, along with saying the Android handset will be rolled out in 128 countries via 260 carriers, with the device hitting the United Kingdom sometime early next month, and the US later in the month.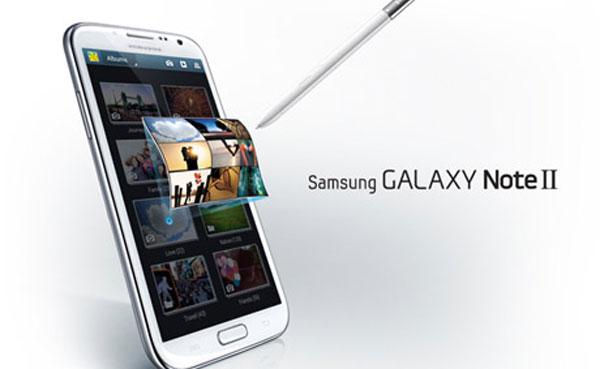 The Samsung Galaxy Note 2 offers a 5.5-inch Super AMOLED touch screen with Corning Gorilla Glass 2, an 8 megapixel rear facing auto-focus camera with LED flash, 1080p video, a 1.9 megapixel front facing snapper, a 1.6GHz Exynos quad core processor, 2GB RAM, 16GB, 32GB, 64GB internal memory, microSD expansion up to 64GB, WiFi, Bluetooth 4.0, Android Jelly Bean and a 3100mAh battery, and of course S Pen technology.
Thus far Samsung has sold roughly 12 million of the original Samsung Galaxy Note, and no doubt Sammy is hoping the Note 2 will become just as popular. Price wise the 32GB Note 2 is priced at $970 and the 64GB modle commands a price tag of roughly $1026.
So there you go, it looks like those over in the US can expect the Samsung Galaxy Note 2 to land on the 24th of October, are any of our readers hoping to snap up this device once it becomes available?