Shadowgun for BlackBerry PlayBook, download now free
If you're a BlackBerry PlayBook owner and enjoy gaming on your tablet then there's some interesting news today as Shadowgun is now available as a free download. A demo of the Shadowgun game was recently shown at BlackBerry Jam Americas and BlackBerry PlayBook users can now find it available in the BlackBerry App World. For those who particularly enjoy third-person shooter games, this one is a must.
Shadowgun for the BlackBerry PlayBook is a 350MB download and the game is set in 2350 and involves corrupt intergalactic corporations that hire bounty hunters and mercenaries. The elite are dubbed SHADOWGUNS and the most infamous of them all is John Slade. Gamers take the role of John Slade and his mission is to deal with the leader of a mutant army, Dr. Edgar Simon. To do this the player has to gain access to Simon's fortress, fighting cyborgs, battle droids and humanoids.
Involving both tactics and action the game moves on as Slade uses ships, state-of-the-art weaponry and also has assistance from an Android assistant, S.A.R.A. There are mini games, an immersive storyline, advanced combat A.I. and users can also unlock the comprehensive Shadowpedia to find out even more about the world of Shadowgun. Creator Union touts the game as having console-quality graphics with excellent lighting effects and pro voices and if this sounds like the game for you then head to the BlackBerry App World here to download.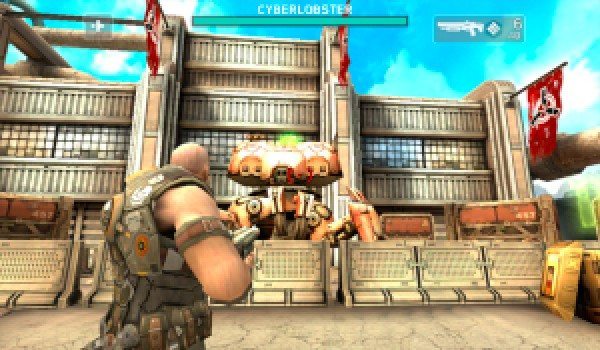 Ultimately if you enjoy action games then it's highly likely that you'll enjoy Shadowgun and we'd like to hear from you if you intend to download the game for your BlackBerry Playbook. Let us know what you think of this game and share your views with other readers by sending us your comments.
Source: CrackBerry