Acer Cloudmobile in stock at Expansys UK
The smartphone market is growing at a rapid rate with a vast number of handsets available from a variety of manufacturers, with the usual suspects Apple and Samsung currently dominating the market. Acer is better known for their laptops and notebooks, but today we have news that the Acer Cloudmobile is in stock at Expansys in the UK.
Back in February the company first revealed the great looking Acer Cloudmobile at the MWC 2012 over in Spain, but now as Android Central are reporting online retailer Expansys has the handset listed for sale in the United Kingdom.
For those of you that are interested in the handset it will set you back £289.99, which has gone up from the original price that was listed when the handset first went up for pre-order. The Acer Cloudmobile was originally thought to be released on September 5th, which was obviously missed.
The handset has been placed in the middle of the smartphone market, but still has some worthy specifications that include a dual core Qualcomm Snapdragon S4 8260A Processor that is clocked at 1.5GHz. This powers a 4.3-inch 1280 x 720 HD IPS touchscreen coupled with 1GB of RAM and 8GB of built in memory.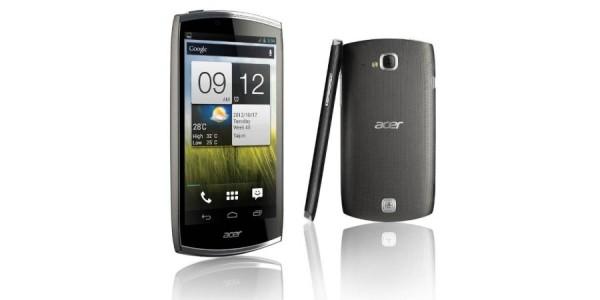 This can be expanded by slotting a microSD card in the available port, but some may be put off by the size of the battery that is only 1460 mAh, which is removable though. There will be some consumers put off by the delay in getting the handset out onto the shelves, but what may appeal to some is the fact that it is running an almost standard version of Android Ice Cream Sandwich.
It does seem like there are some small Acer enhancements to the software though, which is mainly the lockscreen, and there shouldn't be anything stopping the handset to eventually be upgraded to Android Jelly Bean either.