Nokia 808 PureView gaining Belle FP2 update
For all those out there that own the Nokia 808 PureView smartphone, as of today Nokia is rolling out the Belle FP2 software update to your handset that is said to enhance the imaging experience of the Nokia 808 Pureview, whilst apparently the Nokia 701, Nokia 700 and Nokia 603 will also be gaining the update but without the extras.
According to an article over on GSM Arena by way of Nokia Conversations, the Belle FP2 update rolls out today and once the update is installed on your Nokia PureView 808 the devices benefits from these new imaging features…
A grid view will now show when the PureView 808 is in landscape, more info about images such as ISO value, file size, white balance, the location and image resolution, the ability top choose and delete multiple images in Gallery Grid, the ability to access more functions when you open images from the Gallery Widget on the home screen such as swipe through other images, send, edit zoom and share images faster, and there is also a new reset button in Creative mode.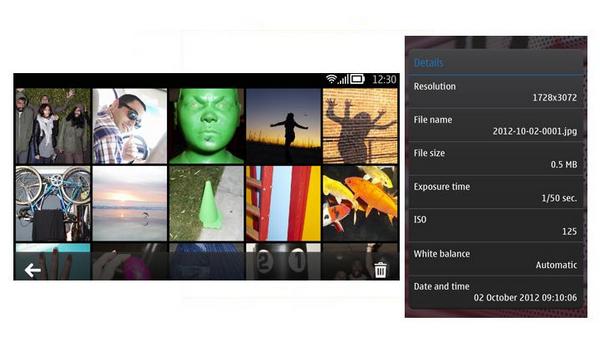 Further to those imaging enhancements the Belle FP2 update also updates the browser to v8.3 along with HTML5 support, delivers Nokia Car Mode so you can access key features when driving, and a new and significantly faster keyboard, and included in FP2 is the video editing app known as Video Pro.
The Belle FP2 update is rolling out to the Nokia PureView 808 globally, although as with most smartphone updates it might be a few days before your handset gains the new software due to country and carrier specifics, although you can check to see if the update is available by using the PureView 808's Software Update app or by using Nokia Suite when connected to a PC.
So we'd like to ask if any of our readers who own a Nokia PureView 808 if they have gained the Belle FP2 update yet, and if so did everything go smoothly or did you experience any issues?