HTC One VX for AT&T, specs set to excite
If you are over in the good old US of A and your preferred carrier is AT&T, there will be a new budget ICS smartphone becoming available for AT&T customers at some point in the future from the HTC camp that shouldn't hit your wallet for a premium price, and that new smartphone is the HTC One VX .
According to an article over on Geek, HTC has now announced the HTC One VX for AT&T, a handset that has been designed to be reasonably powerful but should be priced lower than the upcoming HTC One X+ and a reasonably specs list that might excite.
The specifications for the HTC One VX according to the guys over at Phone Arena included a 4.5-inch S-LCD 2 touch screen along with a 5 megapixel rear facing auto-focus camera with LED flash, a VGA front facing snapper, and powered by a 1.5GHz Qualcomm Snapdragon S4 Plus MSM8930 dual core processor.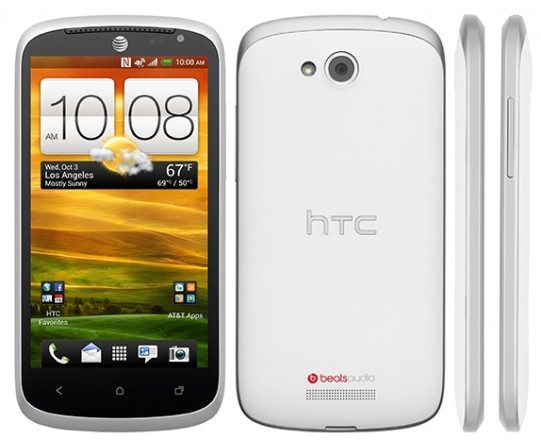 The HTC One VX for AT&T also sports 1GB RAM along with 8GB internal memory, A-GPS, turn-by-turn navigation, Bluetooth 4.0, 802.11a/b/g/n WiFi, NFC, microSD expansion, a 3.5mm jack, an 1810mAh battery and runs Android Ice Cream Sandwich, but apparently will see an upgrade to Jelly Bean at some unknown point in the future.
Unfortunately the only information that hasn't yet been revealed is just when the HTC One VX will become available from AT&T and how much the smartphone will hit the pocket for, but no doubt AT&T will announced that info in the not too distant future.