Huawei E3256 dongle on Three UK HSPA+42 network
If you are over here in the United Kingdom, and have been looking for a dongle on the Three network that allows you to use Three's super fast HSPA+42 network, you might like to know that the Huawei E3256 dongle with its premium finish and design is now available to purchase in Three stores and online.
According to Three UK, the Huawei E3256 dongle features a rotating head with a USB connector that tucks in and swivels out when used and also can bend to stand up vertically, and measures 10.2 x 85.0 x 26.3mm with a weight of 35 grams and is compatible with Mac OS 10.4, 10.5 and 10.6, and Microsoft Windows 2000, XP, Vista, Windows 7 and Win8.
The Huawei E3256 dongle on Three delivers a 5.76 Mbps upload speed along with a 42.2 Mbps download speed, and in the box is the Huawei E3256 USB modem, HiLink dashboard, SIM card, warranty card and safety information and a quick start guide.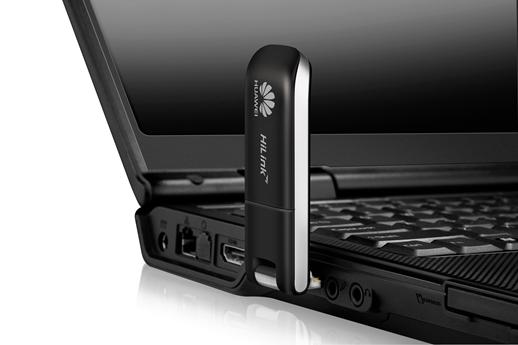 The product and solutions director at Huawei devices UK and Ireland, James Powell has said that the Huawei E3256 dongle demonstrates the same tech excellence and design that Huawei have brought to smartphones and home devices and is a 'great prospect' for customers that are looking to stream data hungry content when on the go.
The CTO of Three UK, Bryn Jones has said Three UK is delighted to offer the Huawei E3256 dongle as when it is connected to their HSPA+42 network, customers can experience ultra-fast internet access for better downloading, browsing and streaming.
For those that would like to take advantage of the Huawei E3256 dongle, the device is available right now from the Three store for an upfront payment of £24.99 on a 1-month rolling contract at £15.99 a month with 5GB data, or from £4.99 on PAYG with 1GB data.