LG Optimus L9 heading to T-Mobile
As consumers we are being treated to an ever increasing choice of new mobile phones to pick from, and there is arguably something to suit all finances and needs. While there is an ever growing list of flagship smartphones to choose from there is also a number of worthy mid-range devices available, and today we have news of the LG Optimus 9 that is seemingly heading to T-Mobile.
While T-Mobile customers in the US wait to be offered the Apple iPhone officially, the carrier still has a good line up of devices on offer. It has been in the news a lot the last couple of days with talk and then confirmation of a merger with rival carrier MetroPCS.
An article over on Android Central is reporting another new handset has emerged in the form of the LG Optimus L9. The device was first seen back in February at the Mobile World Congress, and showed its face again at the recent IFA event in Berlin.
Now an image has emerged of the device featuring T-Mobile branding across the top of the LG Optimus 9, and must mean a release on the carrier is imminent. The image of the handset has it listed as the LG P769, and the handset is thought to come in just under the umbrella of the mid-range smartphone market.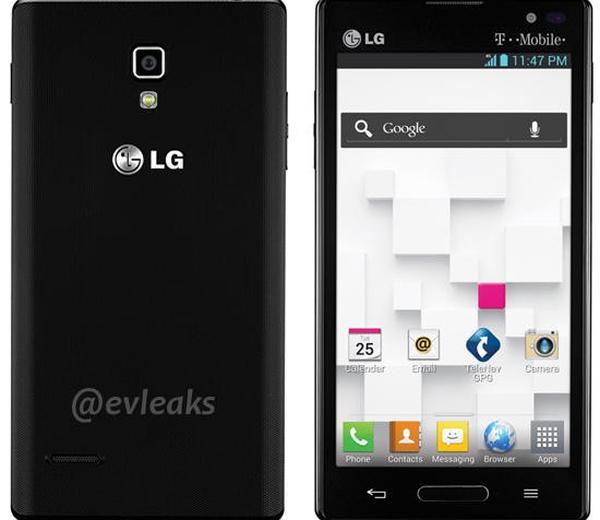 LG's upcoming flagship smartphone the Optimus G may have some great specs, but the L9 while not on the same level still has some worthy features. It has a 4.7-inch qHD IPS touchscreen powered by a dual core processor clocked at 1GHz. Other features include 2GB of RAM, 5MP camera, Android Ice Cream Sandwich, and a 2,150 mAh battery unit providing the juice.
While there has been no official announcement from either T-Mobile or LG, the handsets availability remains a mystery. Will you be considering the LG Optimus L9?