Nokia Lumia 920 tipped to be announced by AT&T today
The smartphone market is building up to the release of the Microsoft Windows Phone 8 operating system, which could finally give the company a worthy contender to the Android and iPhone platforms. We have already heard some new hardware being announced from the likes of Nokia and HTC for the platform, and now it looks as if the Nokia Lumia 920 will be announced by US carrier AT&T later today.
According to an article on The Droid Guy new reports are suggesting that the carrier will reveal the handset later today in an event. The smartphone will be one of many handsets that will be using the WP8 operating system, but it is not known if the carrier will also announce its main rival, the HTC 8X as well.
There are a number of consumers looking at the Nokia Lumia 920 as a device that is tempting enough to switch to the Windows Phone 8 platform. The handset will feature a 4.5-inch display powered by a 1.5GHz dual-core Qualcomm Snapdragon S4 processor, and two different sources are suggesting an AT&T announcement will come at the press event today.
The handset will also offer users LTE compatibility which AT&T made a big thing of with the Lumia 900 earlier this year. There is also the new Nokia PureView technology that will provide stunning images, and could rival the camera found on the iPhone 5. There is also talk that the carrier will also reveal the availability of the HTC One X+, but it is not known how accurate this claim will be.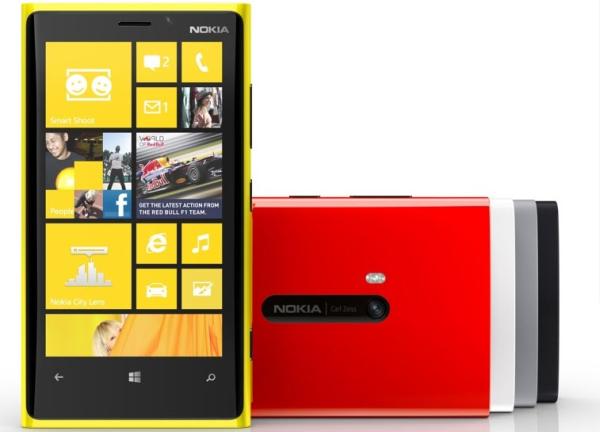 If AT&T and Nokia do announce the Lumia 920 today it would fit into the expected November release timeframe nicely, and allow the wireless carrier to market and build up the device leading up to the release.
The two companies will be hoping the Lumia 920 can build on and increase the success that was seen with the Lumia 900, and Nokia themselves will be hoping that the Lumia 820 will also help the company get a better foothold in the country.
Would you consider the Nokia Lumia 920 on AT&T?