Samsung ups patent fight with Apple adds iPhone 5
It appears that old Samsung isn't ready to give up the fight in the courts against rival Apple, and as such old Sammy is now targeting Apple's latest iOS smartphone, and added the iPhone 5 to a lawsuit with Sammy claiming the new iPhone infringes on eight of their tech patents.
This latest dispute between the two mobile space giants, Samsung claims that the iPhone 5 infringes on 6 utility patents and 2 standard essential patents, and the 2 standard essentials are to do with data transfer on mobile networks whilst the 6 patents are more varied and range from voice inputs to the control over the keyboard and audio streaming according to Android Police.
The eight patents being disputed where already in the lawsuit, which is currently schedules to be heard on the 6th of next month in the Northern District of California by Judge Paul S. Grewal, but was originally to do with previous iPhone handsets, Apple TV, laptops and desktops, and now Sammy has added the latest iOS smartphone to that list of infringing products.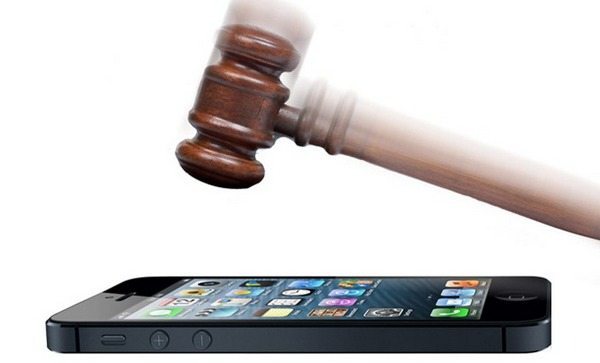 Samsung's move to include the iPhone 5 in their patent dispute came just hours after the sales injunction on the Samsung Galaxy Tab 10.1 was finally lifted by Judge Lucy Koh when she rules that the Samsung slate didn't infringe on Apple design patents.
Thus it would appear that old Samsung is now going after the iPhone 5 and no doubt looking to get the device banned from sale, something that would no doubt upset Apple along with the multitude of iOS fans out there, but there is along way to go before that could happen, so we probably wont see the iPhone 5 banned from sale any time soon if Samsung is successful.
For those that like to read all the technical jargon to do with the lawsuit we have embedded the revised Samsung patent complaint for your reading pleasure below. Do you think Samsung could be successful with this latest move against Apple?