Samsung Galaxy Camera confirmed for AT&T
The mobile space isn't just about the latest smartphone or tablet as there are other mobile devices becoming available, and one such mobile device is the camera, and I'm sure most know that back during IFA 2012 in Berlin old Samsung's big reveal was the Samsung Galaxy Camera. Well for those photography buffs over in the good old US of A you might like to know that you will be able to purchase the Samsung Galaxy Camera on AT&T at some point in the future.
According to a report over on Phone Arena, AT&T has now officially confirmed that the carrier will be offering the Android Jelly Bean packing Samsung Galaxy Camera, albeit the device running on AT&T's HSPA+ network rather than their 4G LTE network.
Spec wise the Samsung Galaxy Camera features a 4.77-inch HD Super Clear Touch display, along with a 16.3 effective megapixel 1/2.3-inch BSI CMOS lens, a 1.4GHz quad core processor, 8GB memory, memory card slot, HDMI 1.4, 10 modes, Share Shot, Smart Pro feature, auto-cloud back-up, 3G and 4G connectivity, WiFi a/b/g/n, GPS/GLONASS, Bluetooth 4.0, the usual Google services, sports a 1650mAh battery, and measures 128.7 x 70.8 x 19.1mm with a weight of 305 grams.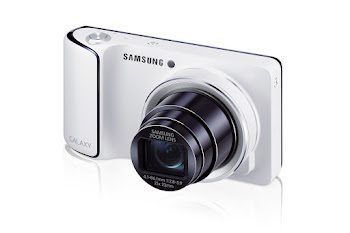 Having a point and shoot Android camera with cellular connectivity does have its advantages, as the device will enable the user to automatically share their snaps on the internet, and apparently the Samsung Galaxy Camera can also be used as an Android player.
The senior vice president, AT&T Emerging Devices, Chris Penrose has said the wireless enabled Samsung Galaxy Camera will deliver a significant shift in just how users share and communicate with videos and photos, and by sending directly to another device or posting instantly to social networks the user is offering friends and family to share in those moments as they experience them.
As for an actual release date for the Samsung Galaxy Camera on AT&T, the carrier hasn't divulged that information just yet, but has said pricing will be revealed when the device goes on sale in the coming weeks.
Are any of our readers hoping to snap up the Samsung Galaxy Camera once it becomes available?