New iPad Mini rumour based renders look amazing
Since Apple first introduced the original iPad way back in 2010, the tablet PC market has seen an explosion in new products constantly being released. There was a time when a new device was first revealed that it would be labelled as an iPad killer, but often never quite reached those heights. The market has changed now though with smaller more affordable options available, which has led to numerous rumours of an iPad Mini, and now some amazing looking renders have emerged of what the device may look like.
There has been rumours and speculation that Apple would be launching a smaller version of the iPad for ages now, but more recently these have been heating up more. Only yesterday there were reports that the device had entered mass production, which followed earlier claims that press invites will begin being sent out on October 10th, with an official launch on the 17th.
Now as Gizmodo are reporting designer Martin Hajek has come up with some stunning images of what the iPad Mini may look like, which are based on the various rumours that have been heard recently. As always with any possible new Apple product we start to hear new leaked information on a daily basis, which is now the case for the iPad Mini.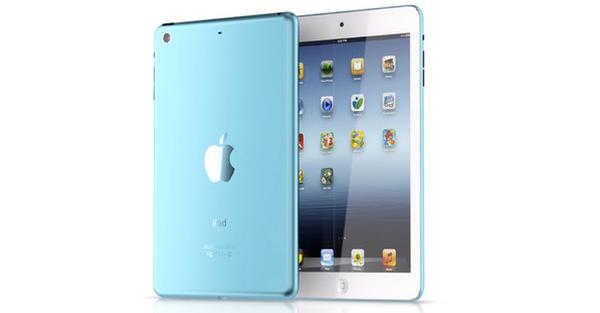 We have seen a number of dummy mock ups of the iPad Mini that even included one that was supposedly working, but it is widely believed any such device from Apple will feature a 7.85-inch display. The aspect ratio of the device is claimed to be the same as the iPad currently available though, but any such device will go head-to-head with the likes of Google's Nexus 7 and the new line of Kindle Fire's from Amazon.
There has been some talk recently that Google are about to release a 32GB version of the Nexus 7, but these new renders by Hajek have coloured back panels, which matches the design of the new iPod Touch. Do you like the look of these renders?