Angry Birds wield lightsabers on iOS come November 8th
If you are still an avid fan of playing Angry Birds, you'll know that Rovio delivered a new version of the multi-platform mobile game called Bad Piggies not too long ago, but that doesn't mean Rovio will be taking the pigs side from now on, as the company has also been working on a new Angry Birds game that is set to become available on the 8th of next month, and that new game is called Angry Birds Star Wars.
Today the game maker has posted a teaser video touting Angry Birds Star Wars to mobile gamers, which is said to be for the iOS platform, but will no doubt come to Android at some point thereafter, although there are no specific details about the new Angry Birds game, it will probably combine bits of the original Angry Birds with some from Angry Birds Space.
According to Phone Arena the Angry Birds will take on the role of the Jedi, whilst those pesky thieving green pigs will be the counterpart to the lightsaber wielding Jedi, the dark side of the force, the Sith, so perhaps we will see a Darth Pig make an appearance,and that the buildings will probably be designed on those buildings seen in the Star Wars movies.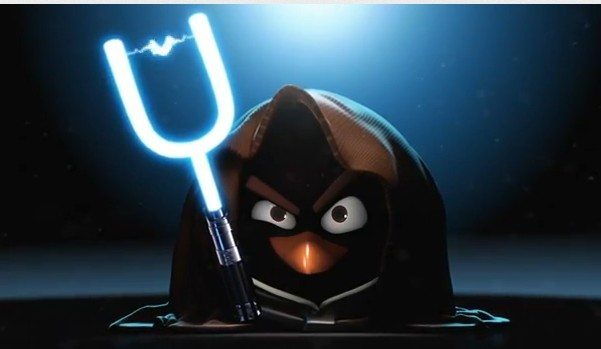 Naturally we have that very short Angry Birds Star Wars teaser video for our readers viewing consideration below, so don't forget to head on down and mash that play button, although it wont tell you much about the upcoming game.
Have to say, Star Wars is probably the greatest science fiction saga there has ever been, and with Rovio mixing Star Wars with the Angry Birds, it's a fairly safe bet this new app will becomes a huge success with Angry Birds fans and Star Wars fans alike.
Will you be grabbing Angry Birds Star Wars as soon as it becomes available to your device?