Asus Padfone 2 specs run-down video and photos
Asus is holding an event on the 16th of this month, where Asus is expected to unveil the successor to the Asus Padfone, the aptly named Asus Padfone 2, and although the presumed specifications for the device have already been revealed, today we are treated to a few images of the upcoming smartphone / tablet hybrid, along with a little hands on video for your viewing pleasure below.
We previously reported the specifications on the Asus Padfone 2, but only on the smartphone side of things, which include a bigger touch screen at 4.7-inches with HD resolution, along with a 1.5GHz quad core processor, and a 13 megapixel rear facing camera and 1.2 megapixel front facing snapper.
And now @evleaks has posted several pictures of the Asus Padfone 2 via their Twitter page that shows us the re-envisioned design of the hybrid package, but still retains the form factor of the original Asus Padfone whilst both the new tablet and smartphone being constructed to a high level of quality.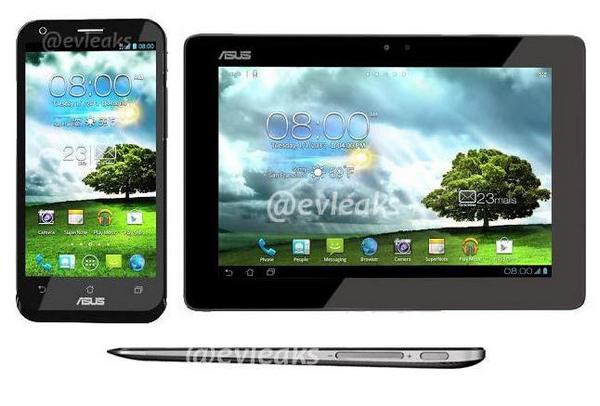 Of course we wont know for sure until Asus unveils the device tomorrow, but we do have a quick peak at the Asus Padfone 2 in the first look video we have you you below courtesy of BloombergUTV, which last three minutes, but doesn't reveal the Asus Padfone 2 until the 1:40 minute mark, and we find out that the device is much thinner and lighter than the original.
As stated previously we should get to learn all about what the Asus Padfone 2 has to offer the mobile space sometime tomorrow when Asus officially unveils the device, so naturally there no word on any concrete release date for the device or how much it will set you back…so until then you can head on down and mash that play button to check out that first look footage…enjoy.
Any of our readers hoping to snap up the Asus Padfone 2 once it becomes available?