BBC Radio app, iOS user problems
Not too long ago the BBC released their iOS version of their iPlayer called BBC iPlayer Radio, a mobile application that enables the iOS device user to take BBC radio wherever they go, and listen to all the BBC's UK radio stations over 3G and WiFi, along with rapidly switching between radio stations using a radio tuner dial.
The BBC iPlayer Radio app for the iPhone, iPod Touch, Apple iPad, including the iPhone 5, also offers the ability to see what is on-air across all stations by way of EPG, the ability to listen to on demand programmes from the past seven days, and set an alert for upcoming programmes.
The iOS app also enables the user to set an alarm so you can wake up to your favourite station, view video clips and music sessions, find out what music and guests are featured in on demand programmes, listen to BBC podcasts, the ability to browse via schedule, most popular or featured, and stream radio programmes via Apple AirPlay compatible devices and Bluetooth.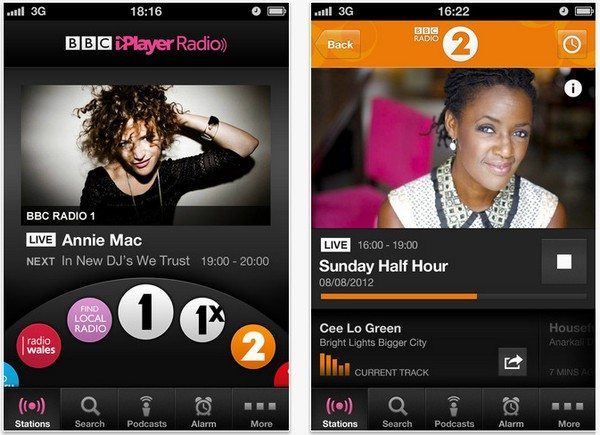 The guys over at The Next Web have now posted a rather in-depth hands on with the BBC iPlayer Radio app for iOS devices, which you can check out by hitting up their website, but conclude their appraisal of the app with saying everyone consumes radio differently to television, and as 90 percent of iPlayer users access radio for live broadcasts, it merited a standalone distinct app.
However, that is not to say that the BBC iPlayer Radio app for iOS doesn't have a few problems, with reviewers of the app complaining although the app does have many good features the app lacks such things as the ability to rewind, along with the ability to download radio like the TV version of the app.
For those that have not yet tried out the BBC iPlayer Radio app for iOS, you can download the app to your device as a free download by hitting up iTunes, and please feel free to let us know what you think of the app, and if you feel it also lacks certain features.