MokiTouch creates Android kiosks with remote management
With the growing popularity and availability of touch enabled tablet-computing solutions, the interest in building out single purpose touch screen computing kiosks has also grown. The reason for this is that the touch screen capabilities along with the lightweight portable size are perfect for the kiosk market. Before the days of the iPad and inexpensive Android tablets such as the Galaxy Tab, kiosks were bulky machines that were based on custom built desktops with expensive touch screen input displays.
These solutions were not only hard to get around due to their large size, the customization involved was often significant, as was the ability to securely both use an entire PC and monitor, making these solutions fairly cost prohibitive. With the new tablet technology, however, the cost has dropped significantly in price for setting up a kiosk. One of the reasons is that tablets are already lightweight and easy to set up a secure housing and mount with much less material cost than older PC based kiosks. Also, from a security and functionality perspective, tablets are already limited function devices, falling somewhere between a full functioning desktop or laptop computer and a smart phone device. This makes customization much easier for kiosk providers and clients.
MokiTouch has provided a kiosk based solution for Android that takes full advantage of all of these tablet features for creating unique, secure and cost efficient kiosk solutions for Android tablets. While kiosks have traditionally cost several thousands of dollars per large unit, MokiTouch is able to offer a full kiosk solution with customized software and full physical housing and mounting for less than one thousand dollars.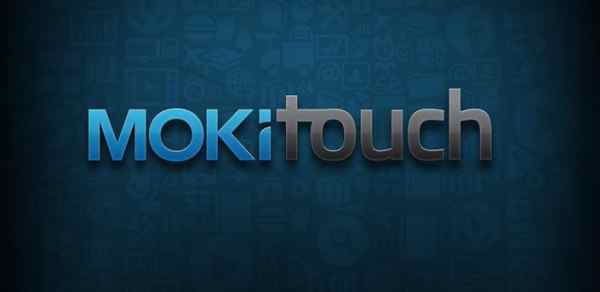 While there are many kiosk vendors that have moved into the tablet usage space, MokiTouch has been able to differentiate itself through the use of a Remote Management suite that makes managing your kiosks much easier. Whether you are managing one kiosk or multiple kiosks across multiple locations the remote management suite is perfect for managing your kiosks without having to be physically on the premises of your device or even have to remove it from its housing. This is a major design improvement from old school kiosks that were often standalone and unconnected from the Internet for security reasons.
Each kiosk can be identified through a unique identifier, so they can be managed individually or as a group. You can now manage multiple kinds of kiosks even, specializing each one for its own location and yet managing it from one central point If you have a hardware level update that needs to be pushed out to all kiosks in your kiosk inventory, you can push it out with the click of your mouse and it will update within minutes. If you need to remove certain default apps from some of your kiosks, for instance if you wanted to make an information or display only kiosk, this can be done through the remote management console for the groups you specify, leaving your point of sale kiosks untouched.
MokiTouch also provides a safe and private browsing and shopping experience for your kiosk users. Each session collects its own information and data in a transient, secure location. When the user is finished with her session, she can push a button to clear all of her personal data and browsing or activity history. This is done in the background automatically for users whether they push the button or not, but this gives users an added sense of security when using MokiTouch kiosks. In fact, MokiTouch allows customers to define up to four custom buttons to be added onto the bottom of the kiosks.
Author Bio: Jason Phillips is a freelance technology and health writer as well as a copy editor. He has contributed to more than 20 guest posts for retail kiosk, a website providing user products and services right at their fingertips.