Padfone 2 gets touted in three videos
If you keep up with the latest happenings across the mobile space you'll probably know that Asus has now gone official and unveiled the Asus Padfone 2 smartphone/tablet combination, and no doubt you have already seen the available pictures of the device, but what we have for you now is three videos touting the Asus Padfone 2 for your viewing consideration below.
The three Asus Padfone 2 videos include a demo of the device, one called it's intuitive, and lastly is a behind the scenes video, all coming our way courtesy of the guys over at Phone Arena, and of course the official Asus YouTube page, with the three videos delivering a combined six minutes, so not too long to spend checking out the new Asus combo.
The demo footage basically takes us through the specifications of the Asus Padfone 2, whilst the It's Intuitive footage is your basic TV commercial style video and the behind the scenes footage, the longest of the three, takes the viewer on a trip through the design process of the Android device.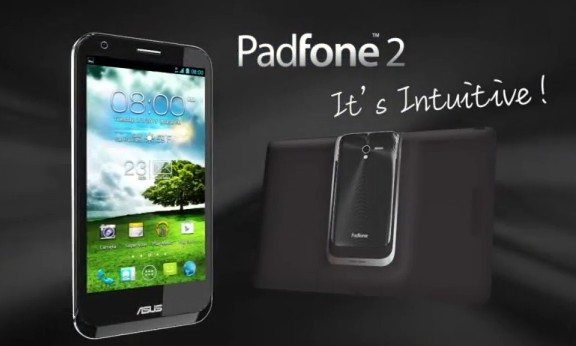 We posted on the specs of the Asus Padfone 2 earlier, but as a quick run down the smartphone is a 4.7-inch touch screen handset with a nice 13 megapixel camera, 1.5GHz quad core processor, NFC, LTE, 2GB RAM, and runs Android Ice Cream Sandwich, whilst the tablet part is a 10.1-inch IPS display slate with a 5000mAh battery.
Anyway that's enough from me as I am sure you'd much rather head on down and mash those play buttons rather than reading what I have to say, so if you haven't already done so then get to it and enjoy…Are any of our readers impressed by the Asus Padfone 2 enough to want to own one?