Samsung Galaxy Note 2 US release starts with Sprint price & date
There are a number of smartphones available to consumers but some handsets gain more attention than others, which is largely put down to the handsets specifications. Arguably one of the must have smartphones at the moment is the Samsung Galaxy Note 2, and US carrier Sprint has just revealed its release date and pricing.
The handset has been available for a couple of weeks now in some markets, but as always US consumers have been left waiting a little longer to see the new handset from Samsung. Now finally we are beginning to see the handsets availability announced, and now Sprint in the US has revealed the Galaxy Note 2 will be available on October the 25th.
It is priced at $299.99 for new customers or those that are eligible for an upgrade, on the understanding of agreeing a new two year contract with the company. The Samsung Galaxy Note 2 will be available in either Marble White or Titanium Gray at launch, and marks the first handset to feature a display of five inches or above on Sprint.
Sprint is making a big thing of its Truly Unlimited 4G LTE data plans with owners of the device can get a plan starting at $79.99 per month, which is $20 a month cheaper than a rival Verizon plan. The carrier has been busy expanding its 4G LTE network that is currently available in 24 cities, with more to be added in the next few months.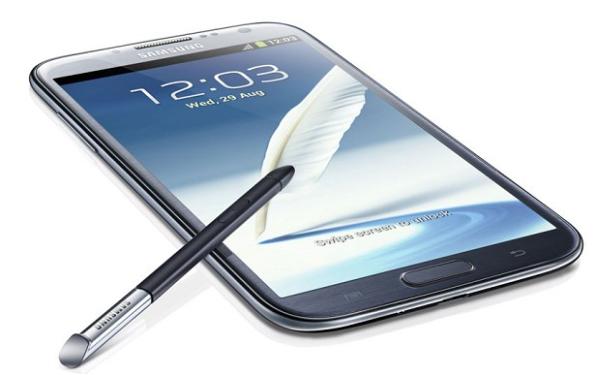 To recap the main Galaxy Note 2 features a 5.5-inch Super AMOLED display protected by Corning Gorilla Glass 2, and is powered by the 1.6GHz Exynos quad core processor coupled with 2GB of RAM. It will also come with Android Jelly Bean straight from the box, and battery life is quite good despite the screen size thanks to the 3,100 mAh battery.
Will you be getting the Samsung Galaxy Note 2 on Sprint?