Kyocera Rise Android ICS phone offers affordability
Fans of the Android platform are really spoilt for choice when looking to buy their next mobile phone, as there are handsets that suit everybody's needs and budgets. Not everyone can afford or even need the latest flagship smartphone on the platform, and today we have news of the Kyocera Rise Android ICS phone that offers affordability.
For those of you that prefer to use a physical keyboard Public Mobile and Kyocera Communications Inc., have announced the availability of the Kyocera Rise that features a slide out QWERTY keyboard. The handset is reasonably priced as well costing only $149 and is the first handset on Public Mobile that is running the Android Ice Cream Sandwich operating system with a QWERTY keyboard.
The carrier's service plans begin at $35 per month that features unlimited talk, SMS, data, and Siren Music. This is Canada's first truly unlimited music service that allows users to download music without paying for each track, or having data limits.
This handset is being pushed as a device that is ideal for users that want recent Android features coupled with a real keyboard. The Kyocera Rise has a 3.5-inch HVGA IPS touchscreen at 480 x 320 resolution and Swype allows for rapid text entry.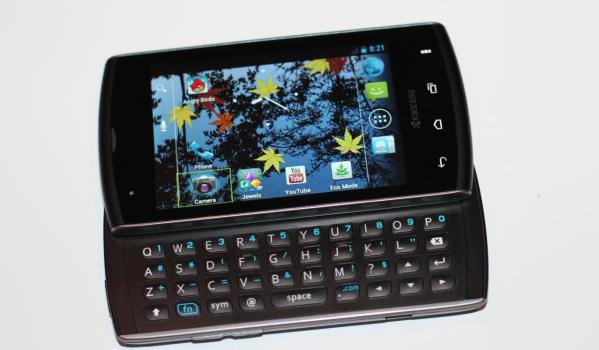 The handset is powered by a MSM8655 Qualcomm Snapdragon processor that is clocked at 1GHz, and the 3.2 megapixel rear camera is coupled with a LED flash and capable of shooting video at 30fps. There is Eco Mode software that monitors and conserves battery power, with the 1500 mAh unit providing up to 8.5 hours of talk time, and there is microSD card support up to 32GB.
There is Wi-Fi (802.11 b/g/n) connectivity, Bluetooth, and USB 2.0 support that with all the features put together provide a lot of phone for only a small price.