Free iBooks 3.0, new update adds stunning features
At the special press event that was staged by Apple yesterday the company made a big point about showcasing the success of the iPad since it was released, and the help it has brought to educating children, and then Apple announced the free iBooks 3.0 app with the new update adding some stunning features.
As the team over at iDownloadBlog are reporting the new improved version of the application now has support for additional languages such as Chinese, Japanese, and Korean. The refresh now offers users support for continuous scrolling with improved iCloud integration, which is similar to what is seen on Amazon Kindle devices.
Users will now be able to easily continue reading where they left off on all of their devices much more easily than before and there is now also the ability to share parts of a paragraph by simply highlighting the piece that users want to share, and making use of the iOS sharing options available.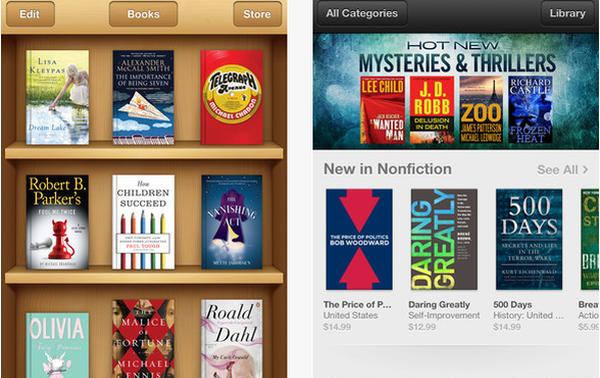 Other nice touches are the ability to receive free updates to books that are purchased, which can include corrections, new chapters, and other enhancements. With iOS 6 installed users will be able to now look up definitions for words in Spanish, Simplified Chinese, Japanese, French, and German.
Many users will love the new Scroll theme that will allow them to vertically scroll through a book similar to a PDF document up and down, instead of the normal left to right page turning option. The new version of iBooks application is available as a free upgrade or to users downloading for the first time from the App Store.