iPhone takes BlackBerry place with US ICE
Old Research In Motion has been suffering of late with their BlackBerry smartphones losing out to rival devices such as Android and the iPhone, and RIM has now received another blow to the power of BlackBerry, with the US Immigration and Customs Enforcement agency (ICE) ditching BlackBerry for the iPhone.
According to a report by Technobuffalo by way of Reuters, ICE have opted to dump their BlackBerry smartphones in favour of purchasing the iPhone for their 17,600 plus employees, which will cost 2.1 million bucks to do so, after using BlackBerry for some 8 years.
Apparently ICE has opted for the iOS smartphone over BlackBerry because RIM can no longer meet the mobile technology requirements of the agency, and after analysing both the Android and iOS operating systems have decided that the iPhone offers the best tech for ICE due to Apple's stringent controls over the OS and hardware platform.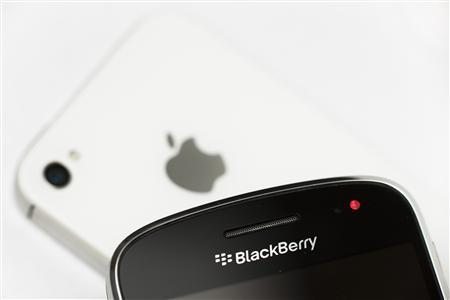 A variety of ICE personnel will use the iPhone, including the Office of the Principle Legal Advisor, Enforcement and Removal Operations, and Homeland Security Investigations personnel.
In the past BlackBerry smartphones have dominated the government and enterprise segments, and have been the backbone of Research In Motion's business, however over time the popularity of the BlackBerry in those segments has fallen to rival devices.
However, as I am sure you know, RIM is pinning their hopes on returning to their previous status in the mobile space with the release of BlackBerry 10 devices next year, but that just might be a little too late to get back those government agencies and businesses that have ditched BlackBerry for the iPhone.