Motorola Razr M for Japan on Softbank Mobile Oct 26
For those over in Japan who might have been hoping the device Motorola is touting as the full screen smartphone, namely the Motorola Droid RAZR M would be coming to Japan, you are in luck as the Droid RAZR M is indeed headed East and will grace Japanese shores in a couple of days time.
According to an article over on Android Central, the Motorola Droid RAZR M will be heading to the land of the rising sun on the 26th of this month, and is set to release on Japanese carrier Softbank, enabling the Android smartphone to play nice on Softbank's 4G LTE network.
Furthermore if you happen to be amongst the first 10,000 to purchase the Motorola Droid RAZ M from Softbank, you will receive a Motorola P4000 Universal Portable Power Pack, which is only available to those Motorola Droid RAZR M buyers in Japan.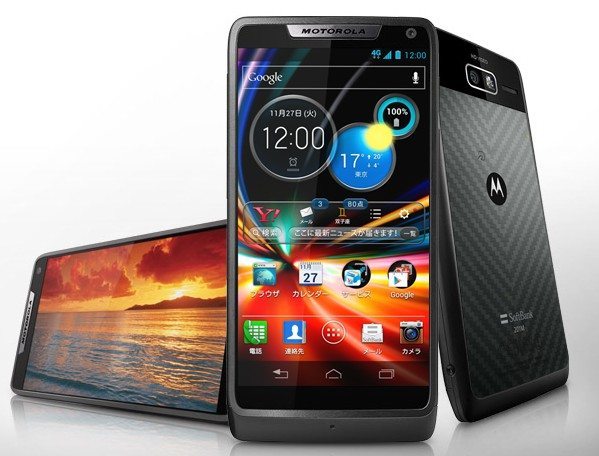 Spec wise the Motorola Droid RAZR M offers a 4.3-inch Super AMOLED touch screen along with Gorilla Glass, an 8 megapixel rear facing auto-focus camera with LED flash, 1080p video, a 2 megapixel front facing snapper with 720p video, a 1.5Ghz dual core processor, 1GB RAM, 8GB internal storage, microSD expansion up to 32GB, and runs Android Ice Cream Sandwich, although the handset will be upgraded to Android Jelly Bean at some point.
Furthermore if you are in Japan and would like to check out the Motorola Droid RAZR M before purchasing the device you can do so by visiting the experience centre at the Shibuya 109 special event in Tokyo, on the 27th and 28th of this month or on the 3rd and 4th of November.