iPhone 5 has no jailbreak, watch out for scams
I'm sure many of those iOS faithful out there that now own the iPhone 5 are eager to get a jailbreak for the latest iOS smartphone, but as I am sure you know, currently there is no jailbreak available for the iPhone 5, although there are whispers that a tethered jailbreak for iOS 6 and the iPhone 5 is in the making.
And according to an article over on Forbes, the word is that there is also an untethered jailbreak for iOS 6 in the works, but could possibly take somewhat longer to get out there, and currently the only iOS 6 handsets owners can jailbreak is the iPhone 3GS, iPod Touch 4G and iPhone 4 via Redsn0w.
Which means of course if in your haste to upgrade your previously jailbroken iOS handset, you are right out of luck getting the device jailbroken again if you have an iPhone 4S or any Apple iPad.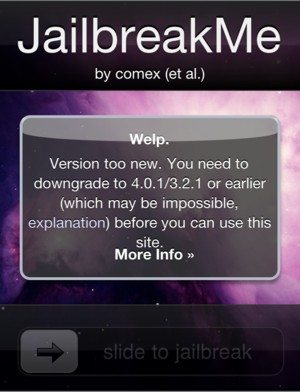 However apparently there are quite a few scam websites out there that claim they can jailbreak your iPhone 5, but this is simply a ruse to get hold of your cash, because when it comes to the bottom line, none of these websites can deliver a jailbreak for the iPhone 5, so make sure you steer clear of any website that is offering to jailbreak your new iOS smartphone.
However for those that own an iPhone 3GS, iPod Touch 4G or iPhone 4 and would like to jailbreak iOS 6, we have a jailbreak iOS 6 tethered/untethered Redsn0w 0.9.15b1 video for your viewing consideration below, so hit that play button and get to it…enjoy.