iPad Mini vs iPad 4, the gamers pain
A couple of days ago at its special showcase in event in San Francisco Apple revealed a number of new products that included two new versions of the iPad. The news has been met with shock and anger from some quarters, but today we are looking at the iPad mini vs the iPad 4 and the gamer's pain that can be experienced.
We have already compared the iPad mini to its main rival the Nexus 7, and from a gaming perspective the Samsung Galaxy Note 2, but today we want to compare it to its bigger brother the iPad 4, and for consumers that may purchase the device to play games on for long periods of time.
Older versions of the Apple iPad were obviously heaver and when holding for any period of time, especially for playing games, and could end up making users arms begin to ache. Obviously with the release of each full size model apple has slimmed down the device, but this has not always helped the weight issue over prolonged use.
According to the official Apple specifications the heaviest of the iPad 2 models is 612 grams, which compares to the iPad 4 that weighs in at 662 grams for the Wi-Fi and 3G model. This compares to the iPad mini that is obviously a lot lighter at only 312 grams, which is less than half the weight of its bigger brother.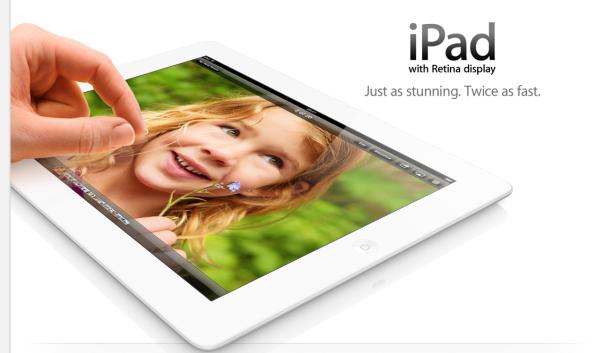 The iPad 4 also measures 241.2mm x 185.7mm x 9.4mm compared to the iPad mini that measures only 200mm x 134.7mm x 7.2mm, so besides the weight the smaller form factor will also help gamers when paying for lengthy spells of time.
It will come down to screen size as the iPad 4 has a display of 9.7-inches while the iPad mini comes in at 7.9-inches, which is still a good size considering many people now use smartphones to get their gaming fix.
So for gamers on the move a tablet PC is a perfect solution, and the Apple App Store has plenty of great titles available. Which of the two iPad models do you think is better for gaming?