Roth OLi POWA-5 Audio Speakers offers great connectivity
If you are on the lookout for a new set of audio speakers before Christmas, UK firm Roth have now announced the new OLi POWA-5 active speakers, great audio speakers that offer great connectivity options for music fans including wireless Bluetooth and delivering high performance audio.
The OLi POWA-5 active speakers are a new addition to Roth's OLi range, and the POWA-5 active speaker design works similarly to a passive speaker, but features a powerful amplifier incorporated into one of the loudspeakers, and all you do is connect the device to its passive partner by the supplied speaker cable and you are ready to rock.
The POWA-5 active speaker pushes out 80 watts of power and include one pair of RCA analogue connectors, a 3.5mm stereo jack, two optional inputs, and a Bluetooth receivers so you can wirelessly connect to your smartphone, laptop, tablet or desktop, and there is also 2 USB outputs.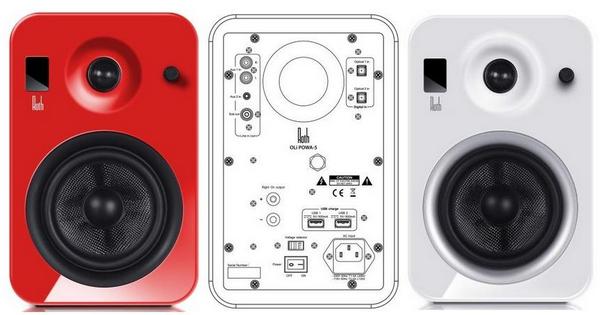 The POWA-5 active speaker can be used in the home next to your TV and used to replace the sound on your flat screen television, and you can also hook up a subwoofer via the device's subwoofer output if desired, and when not watching the TV you can blast out your music via the Bluetooth connectivity.
The founder of Roth AV, James Roth has said that the POWA-5 active speaker is a compelling fusion of cutting edge tech along with old fashioned high quality audio at a competitive price.
Size wise the POWA-5 active speaker measures 157mm x 205mm x 272mm and has a weight of 8.7kg, with a frequency response of 60Hz- 20Hz, and frequency range of 20Hz-20Hz @+/-3db, and comes with a remote control.
For those that are interested in picking up the Roth POWA-5 active speaker, the device launches on the 12th of November and commands a RRP of £249.99 per pair including VAT.