Karbonn Smart Tab 3 Blade for Android buyers
We like to keep readers all over the world informed about the latest products to hit the market and today we have news for our readers in India. Well-known manufacturer Karbonn has just released a new tablet, the Karbonn Smart Tab 3 Blade, which will suit Android buyers. It runs on Android 4.0.4. ICS and is packed with features.
The Karbonn Smart Tab 3 Blade has a 7-inch capacitive 5 point multi touch display and to improve gaming it features a 3D G-sensor. This will enhance your gaming experience, something a lot of people enjoy and other specs include that 4.0.4. Ice Cream Sandwich operating system, a 1.2GHz processor, 512MB of RAM, 1GB of internal memory (expandable up to 32GB) and a 2-megapixel camera.
It's WiFi-enabled, compatible with 802.11 b/g/n and it can support 3G with a Dongle. There's also a powerful 2600mAh battery that will give users of the Smart Tab 3 Blade around 7 hours of Internet surfing, 8 hours or video playback through headphones and 25 hours of music playback through headphones.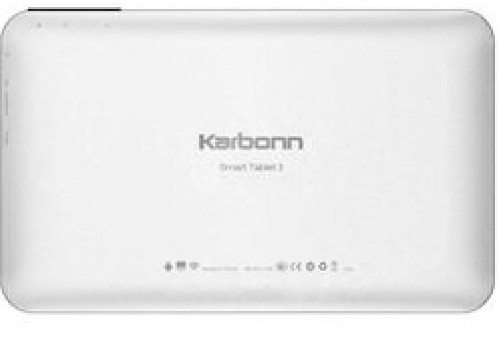 This Karbonn tablet is a great way of having the net at your fingertips wherever you are and is highly portable with a hard glass screen while also being light in weight. The price of the Karbonn Smart Tab 3 Blade is Rs. 4990 with free shipping in India and it's available through Infibeam here in Silver.
We'd like to hear what you think of this tablet? Does the price sound reasonable for what the tablet offers? Send us your comment using the box below.