Samsung Galaxy S3 and Note 2 Vodafone 4G switch over offering
I'm sure that most that watch the goings on in the mobile space will know that when it comes to 4G LTE over here in the United Kingdom, EE will be the first to deliver an LTE network, something that other UK carriers where too happy about but its going ahead anyway, whilst Vodafone will roll out their 4G LTE network sometime in the spring.
But what 4G enabled devices will Vodafone be offering once they go live with their LTE network? Well according to an article over on The Inquirer, Vodafone will offer both the Samsung Galaxy S3 and Samsung Galaxy Note 2 on their 4G network.
The UK carrier has announced that both popular Samsung handsets will lead the carriers debut 4G smartphone line up and will also make things easy for existing Vodafone customers to switch to the new 4G LTE network once it goes live as part of their 4G promise scheme.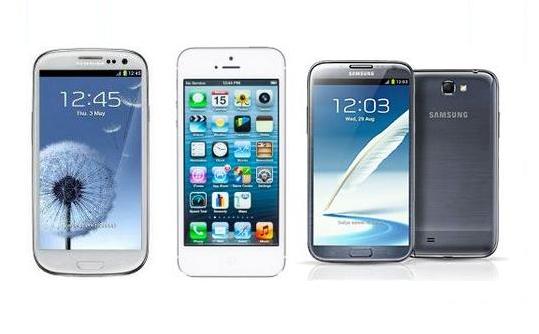 Apparently Vodafone told The Inquirer that as long as a pay monthly customer has been as customer for a minimum of 3-months, they can walk into a store and request to be switched to the 4G network, and the carrier will take back their old handset and knock 70% off the customer's remaining contract charges as well as giving them a new new 4G handset and 4G contract.
To qualify for the Vodafone 4G early upgrade offer you will need to be a pay monthly customer with a Samsung Galaxy S3, Samsung Galaxy Note 2 an iPhone 5 or other handset that Vodafone might announce at a later date.
So there you have it, will any of our UK readers on Vodafone be taking up Vodafone on their offer once they launch their 4G LTE network?