Windows Phone 8 App released to replace Zune client
Later today in San Francisco Microsoft will officially launch its new Windows Phone 8 operating system to the world, which it hopes will help the company to gain some ground on the rival Android and iPhone platforms. Ahead of the event we can tell you that the company has released a Windows Phone 8 app that is to replace the Zune client.
As WMPoweruser are reporting in an article the company has released the companion application to the Windows Store that will work in tandem with the new Windows Phone 8 devices once they are released.
The application works with both Windows 8 and RT hardware such as the just released Microsoft Surface tablet PC, and will replace much of the functionality that is found in the Zune desktop client. It will allow users on the platform to have their Windows Phone 8 handset work seamlessly with their computer, which means that users will always have their music, videos, music, and much more at hand.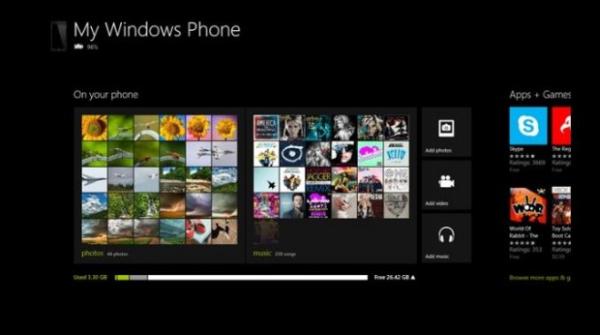 It will allow users to quickly sync content from their smartphone with Windows 8 applications such as photos or search, and the application doesn't even need to be opened to move things around. Images and videos that are taken with the handset can be automatically saved to a computer, and a quick glance shows users how much space is being used for each type of content.
The application will only work with Windows Phone 8 devices and while the application can't be used currently, it is available here from the Windows Store for downloading. It remains to be seen how successful the new Windows Phone 8 platform will be, but there has been a lot of interest in the upcoming Nokia Lumia 920.
Are you getting a Windows Phone 8 device?