LG Nexus 4 vs iPhone 5, choosing perfection
We love pitting two top smartphones up against each other, now seeing as we have not had the newly announced LG Nexus 4 in our hands we can only but compare this phone with the Apple iPhone 5 by specs and features etc. We say that these two handsets are a prime example of what should be put together in terms of a comparison, so lets get on with the LG Nexus 4 vs iPhone 5 and choosing perfection.
There are many reasons why we all choose the perfect phone that suits us, some go for the operating system, maybe some prefer the design, but whatever the reason we will let you know about both devices and only then can you decide what will be your perfect smartphone companion. So are you ready? Get a cup of tea, coffee or whatever your favoured drink is and read on. Please remember that we are not talking about LTE here what so ever, just the normal iPhone 5 and the LG Nexus 4.
Processor and Power
This is very interesting because it depends on what you like the most really, the LG Nexus 4 has a Qualcomm APQ8064 Snapdragon S4 Pro processor with 1.5GHz Quad-Core Krait CPU as well as a Adreno 320 GPU, you will also get in the Nexus 4 2GB RAM. The iPhone features a A6 chipset with 1.2GHz dual-core CPU and of course the PowerVR SGX543MP2 GPU, but the iPhone only has 1GB RAM. Nexus 4 wins this one with 2GB RAM
Storage
The Nexus 4 comes in 8 or 16GB, the iPhone 5 comes in 16, 32 and 64GB versions. Both smartphones do not have a card slot for extra memory, so it is the iPhone 5 that wins in the storage sector.
Display Screen
When it comes to the screen this is a really hard one really, the Nexus 4 comes with 4.7-inch True HD IPS Plus display with 1280 x 768 pixel resolution (320 ppi — it is in fact 318 to be precise) and it also has Gorilla Glass 2 to protect it. The iPhone 5 has a 4-inch LED-backlit IPS TFT display featuring 326ppi pixel density with 640 x 1136 pixels and also has Gorilla Glass. Now dependent on what size screen you want we would have to call this one a draw.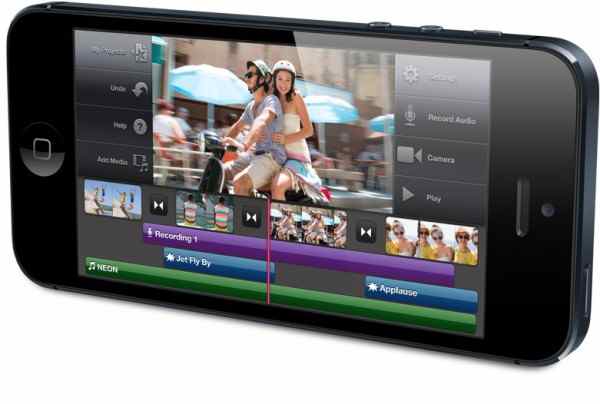 Size, Weight and Design
When it comes to design both are not what you call out of this world, the LG Nexus 4 is not that much different in looks to say a Samsung Galaxy S3 at a quick glance, and the iPhone 5 is just a little taller and lighter than the iPhone 4S, so nothing really impresses us here. When it comes to the size and weight the Nexus 4 is 133.9 x 68.7 x 9.1mm and weighs 139 grams, the iPhone 5 on the other hand is 123.8 x 58.6 x 7.6mm and only weighs 112 grams.
Even though the Nexus 4 is bigger and heavier it still looks great, it is still keeping a slim look about it. Personally I will also call this a draw because it is down to personal preferences on screen size.
Camera
The Nexus 4 has an 8-megapixel rear camera and a 1.3MP at the front; it also has the cool Photo Sphere, geo-tagging, LED flash, face detection, touch focus and full 360-degree panoramic photos. This camera will also take great shots in low-level lighting. The iPhone 5 also has an 8-megapixel on the rear and a 1.2MP on the front, as well as 1080P HD video, geo-tagging, HDR, panorama, LED flash, autofocus and face detection. There is not much difference really here, so yet again this is another draw.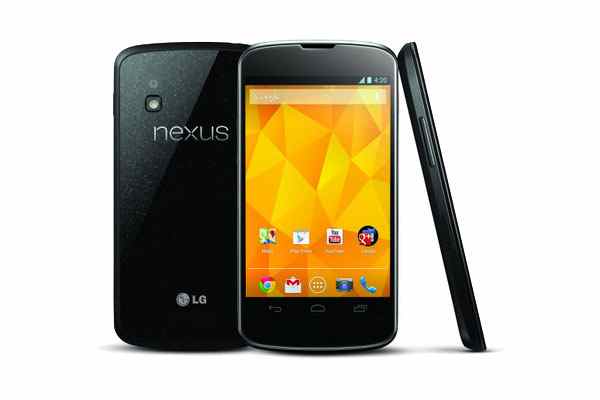 Software
As we all know the iPhone 5 is running iOS 6 and the Nexus 4 will come running Android 4.2 Jelly Bean operating system, it comes as said above with Photo Sphere, Gesture Typing, Google Now, Google Maps and stunning and new notification system, oh and we like to mention wireless charging, yes we know that is not software but it is an added bonus for the Nexus 4.
The iPhone 5 now has Apple Maps instead of Google Maps, and got to admit Apple Maps is still a long way from perfection. Hey Apple how about getting the spelling right for towns here in the UK? The iPhone 5 also has FaceTime over cellular data, Do Not Disturb feature but then we know Android Jelly Bean has Reject Call with a Message, so both the same thing really. The App Store does have a lot more applications than Google Store, but then Google Play has got over 700,000 apps now. Now seeing as we have played with both we will have to go with Nexus 4 on this one when it comes to software because Apple is still trying to get it right with the maps, Siri etc.
The Google Nexus 4 in our minds is most definitely a comparable smartphone to the iPhone, but when it comes to choosing perfection that is up to the individual. Personally the Nexus 4 sticks out the most here with its specs, but we know for sure the iPhone 5 has done well in sales, but then Apple has a massive following.
Have you made up your mind yet if you prefer the iPhone 5 or the Nexus 4?