Samsung SCH-W2013 pointless Android flip phone for niche market
My first mobile phone was a flip phone, the Motorola RAZR, a handset that had a great feel and good flip action, along with back in those days what was considered a large display, but times move on, and one would have thought that the flip phone form factor had fallen by the wayside, and to some extent this is true. However, it appears there is still a niche market for flip phones that old Sammy wants to exploit.
It appears Samsung is taking a step back in time because according to a report over on Android Headlines, old Sammy has a flip phone up their sleeve for the Chinese Android market known as the Samsung SCH-W2013. However albeit sporting that old style flip phone form factor along with a rather small 3.3-inch AMOLED touch screen, the handset is powered by a quad core chip, the same as the Samsung Galaxy S3.
Apparently the flip phone was spotted in China along with some details on the device, that shows that the Samsung SCH-W2013, (presumable that 2013 referring to the device becoming available sometime in 2013), sports a 1.4GHz Exynos 4412 quad core processor, which seems a tad pointless.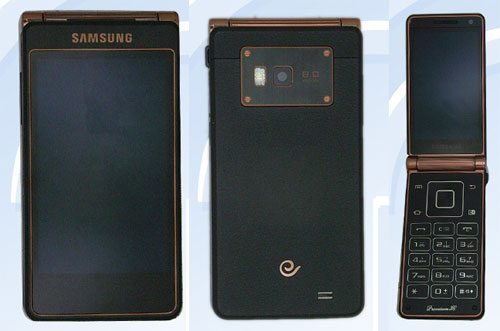 I say it is pointless because what is the point of having quad core processor in a 3.3-inch display flip phone, surely you would only want this sort of power in a smartphone for gaming, but then I did also say its for the niche market.
Other specs on the Samsung SCH-W2013 include an 8/ megapixel rear facing snapper along with a 2 megapixel front facing camera, 2GB of RAM along with Bluetooth 4.0, 802.11a/b/g/n WiFi, runs Android Ice Cream Sandwich, and has microSD expansion, although the device could come out to play sporting Android Jelly Bean at launch.
Apparently the Android smartphone is about 17mm thick, and one would expect that due to the flip phone form factor, but there is no word on battery size for the device so perhaps that is why it is so thick, as one would have thought the device would require a large battery for the quad core chip.
Word is the Samsung SCH-W2013 flip phone is destined for the Chinese market, although there's no word on just when or how much the device will command price wise.
So, what do our readers think about this Sammy handset, does the flip phone form factor still float your boat?