Turn iPod Touch 4 into iPhone with Freedom Sleeve Rocket
If you over in the good old US of A and own an iPod Touch 4, the device obviously isn't an iPhone, but it could be with a new sleeve called the Freedom Sleeve Rocket, which delivers access to the FreedomPop data network for 100 percent free high speed 4G wireless internet, and as such with the Freedom Sleeve Rocket on your iPod Touch you'll turn your device into an iPhone.
The Freedom Sleeve Rocket for the iPod Touch will enable the user to stream music, watch videos on the go and place VoIP calls , and apparently the combination of the Freedom Sleeve Rocket and your iPod Touch 4 can save the user 1000-bucks a year by helping to cut the users existing voice and data plans.
With the FreedomPop data network the user gets 500MB free every month, the opportunity to get a further 500MB free when you refer a friend, earn unlimited free data by completing offers, take advantage of no speed throttling or speed caps, experience 4G wireless internet, and the user can cancel at any time without commitments or fees.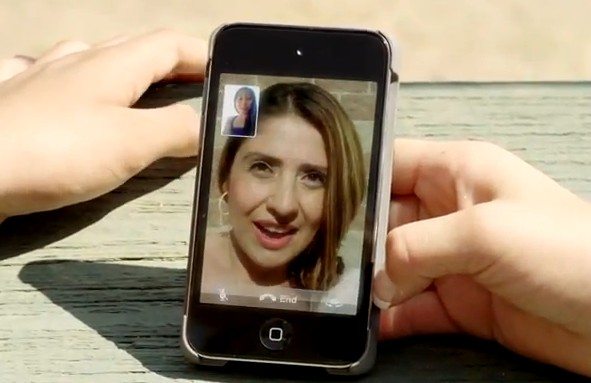 The Freedom Sleeve Rocket is a compact and sleek form fitting 4G hotspot sleeve for the iPod Touch, that offers power and volume control from the sleeve, and has 6+ hours of battery life so you can stay connected, and has hotspot functionality for connecting up to 8 devices at the same time.
So if you want to change your iPod Touch into an iPhone, the Freedom Sleeve Rocket for the iPod Touch is available to purchase from the FreedomPop website where it commands a price tag of 99-bucks a pop, and so you can find out more about the Freedom Sleeve Rocket we have embedded a short video for your viewing consideration below…enjoy.