ZTE U950 Android smartphone boasts decent specs
As mobile technology progresses we normally see the price of high-end tech components dropping pretty quick, and while there was a time that dual core smartphones were the big thing, this has now changed to quad core powered devices. Today we have news of the ZTE U950 Android smartphone that boasts some decent specs for a low price.
As the guys over at Engadget are reporting ZTE has announced a budget friendly Android handset, but comes powered by the quad core Nvidia Tegra 3 processor that is clocked at 1.3GHz. Unfortunately the ZTE U950 is only going to be available in China for the time being, but the smartphone is priced at 999 Yuan, which is only about $160.
Hopefully the company will get to release the device in other regions around the world soon, with the release in China expected to happen around November 15th. The first 100,000 customers that registered an interest in the device would be able to order the handset on November 11th, but this quota will have long gone now.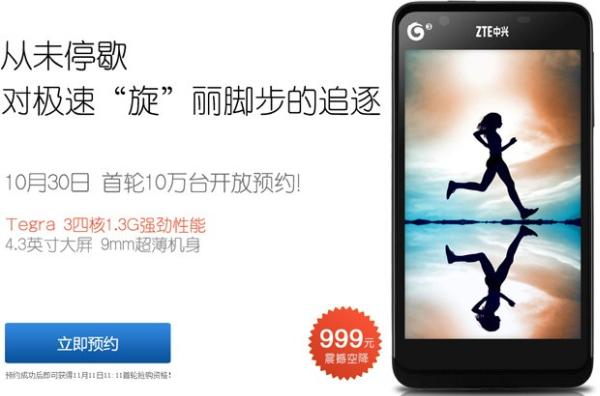 The pricing for the device is for an unlocked version and other features include 1GB of RAM, five megapixel rear camera, front facing VGA shooter, 4GB of on board storage, and the Android Ice Cream Sandwich operating system, but given the specifications of the device there is no reason why it shouldn't eventually see the Jelly Bean update.
It has a screen that measures 4.3-inches, but the screen resolution has yet to be revealed by the company, but the handset is powered by a 2,000 mAh battery unit. While the handset is not from one of the most recognised manufacturers in the smartphone market, if the device was to release in other parts of the world for around the same price it is likely to sell by the bucket load.
Would you get the ZTE U950?