Samsung Galaxy S3 Mini UK release for Nov 8
Samsung has been on a roll in recent times releasing smartphones that have the appeal that was once reserved only for the Apple iPhone, with the Galaxy S3 and Galaxy Note 2 proving to be hugely popular around the world. We now have news that the Samsung Galaxy S3 Mini UK release will come on November 8th.
The company has officially announced that the handset will begin selling in the UK in one week's time next Thursday, and as ZDNet are reporting Samsung will also provide some freebies with the device as well.
People ordering the device will get The Sims 3 and Bejewelled 2 that will come pre-installed onto the handset, and they will also be provided with 50GB of Dropbox storage free for the next two years as well.
Samsung is pushing the handset has a smaller version of its flagship Galaxy S3 device, but the specifications of the device have disappointed some people. The Galaxy Mini uses a 4-inch display with an 800 x 480 resolution and a pixel density of 233ppi, which compares to the screen on the Galaxy S3 that measures in at 4.8-inches with a resolution of 1280 x 720 that provides 306ppi.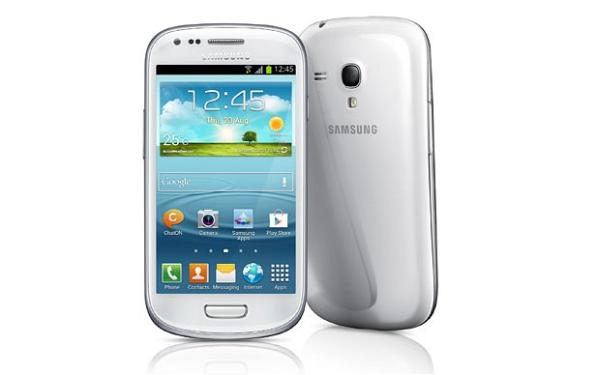 The Samsung Galaxy S3 is powered by a quad core processor while the smaller version uses a dual core chip, and the camera sensor on the bigger Galaxy S3 is 8MP compared to 5MP on the S3 Mini. Despite these lower specs and smaller screen size the Galaxy S3 Mini is only 13grams lighter than its bigger brother.
Samsung has stated the new handset will be available via the usual carriers in the country and retail stores, and while the company hasn't given official pricing for the smartphone, retailers such as Clove have it up for £298, which is not much less than an unlocked Galaxy S3 can be bought for.
There will be Android Jelly Bean already installed onto the device though at launch, and this news comes after the company officially announced the release of the Galaxy Premier that has specifications more on par to the Galaxy S3.
Will you be getting the Samsung Galaxy S3 Mini?