iPhone pepper spray case 2012 with safety mechanisms
We get to see a variety of useful products here on Phones Reviews that cover a variety of uses, and many of these are cases that protect our treasured smartphone. Today though we have one that not only protects the iPhone, but may also protect the owner of the device with its built in safety mechanisms thanks to the pepper spray feature.
The case from Spraytect offers owners of the iPhone 4 and iPhone 4S a simple to use case that features built in pepper spray protection. There is a quick easy to use three step firing process with the built in pepper spray cartridge sliding horizontally across the back of the case.
This will place the firing button right where your fingers are normally placed when holding your handset so there will be no searching for the button if it is needed. The actual case itself allows for the normal functioning of the device, and the pepper spray blend is the same that is used by the FBI, Homeland Security, US Military, and various police departments across the US.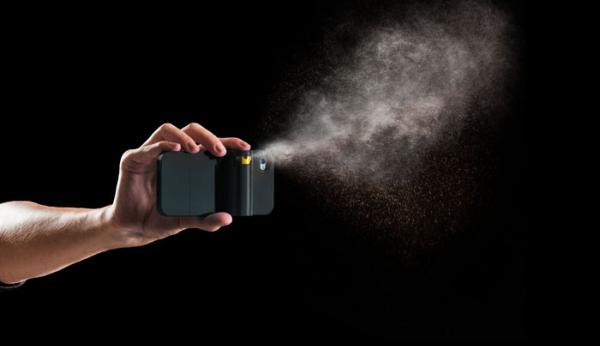 The pepper spray cartridge is also easily removed making it ideal for travelling and other situations where the substance is not allowed. There is also a patent pending design that features a kick stand for the handset, which is basically where the pepper spray cartridge fits into the case and allows users to watch videos or other content, and this can be in landscape or portrait mode.
Special safety features make sure the pepper spray won't be set off accidently and the case is available in a number of different colour options, and is priced at the introductory price of $39.95 from here.
Do you like the look of this case?