Nexus 4 most sought after feature
One of the most hotly awaited smartphones at the moment is the LG Nexus 4, Google's next Nexus phone that offers a pure Android experience. This will release later this month running the next Android OS update, 4.2 Jelly Bean, which will surely be a huge selling point to Android enthusiasts. As the new Nexus phone looks set to be such a popular device, today we want to ask readers about their most sought after features on the Nexus 4.
Yesterday we posted an article comparing three of the phones likely to be big successes for the holiday season, the Nexus 4, Samsung Galaxy S3 and Apple iPhone 5. From our readers comments there seems to be plenty of excitement and anticipation about the Nexus 4 and so we thought we'd ask exactly what is drawing readers to this device. The Nexus 4 certainly does have a lot to offer and so first we'll remind you that it has a 1.5GHz Qualcomm quad-core Krait processor, 4.7-inch True HD IPS Plus display with resolution of 1280 x 768, 2GB of RAM and 8 or 16GB of internal storage (not expandable). There's also an 8-megapixel rear camera with 1080p video capture and the PhotoSphere panorama feature plus 1.3-megapixel front-facing camera, 2100mAh battery and of course that Android 4.2 Jelly Bean operating system.
As you can see from the above the Nexus 4 has a lot to get excited about including a powerful quad-core processor, the camera capabilities with the new PhotoSphere panorama feature, the latest Android OS and a large-capacity battery that should give plenty of juice to even heavy phone users. One negative that jumps out is the low amount of storage available, especially as it's non-expandable, and we know from readers comments already that many feel this is a pretty big drawback. However there are so many other positive points about the Nexus 4 that there's still plenty to admire.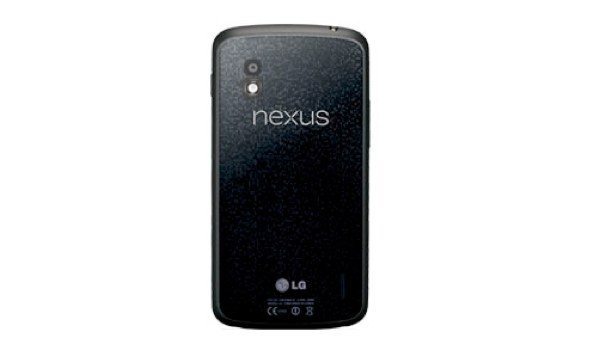 The design is also pretty sleek and has drawn positive praise from those who've managed to have a hands-on experience and another hugely attractive point for the Nexus 4 is the price. It will be sold unlocked through Google Play for $299 /£239 for the 8GB version of $349 /£279 for the 16GB version. For such top-notch specs these non-contract prices are a massive attraction and another big selling point. As you can see then there's a huge amount of excellent features to choose from when trying to decide your most sought after feature on the Nexus 4 and that's where we'd like to hear from you, the readers.
Is the most important feature to you the camera capabilities, processor, the fact that it will be running the very latest Android 4.2 OS out of the box, the pure Android experience, the large battery capacity, design or price, or maybe something we haven't even mentioned? Maybe you're a big admirer of the Nexus 4 but that low internal storage is a dealbreaker? Let us know what it is about the Nexus 4 that attracts you most to this phone by sending us your comments.