Apple shock loss to VirnetX for Facetime tech infringement
We are now so used to various ongoing court cases between rival phone manufacturers that to be frank sometimes it's hard to pay attention but today news of one of these disputes has made us sit up and take notice. Such seems the might of Apple that we're used to high-profile cases such as ongoing lawsuits with Samsung where Apple seems to come out top quite a lot of the time. However Apple has now had a shock loss to VirnetX for infringing on its technology with its FaceTime feature.
This new loss in court follows on the heels of a court case in the UK where Apple unusually lost an appeal against Samsung and was ordered to issue an apology to Samsung on its website and in UK newspapers. The name of VirnetX though may not be known by many people and so the fact that the patent and security firm has won a case against Apple will come as a surprise for many. Apple has been ordered to pay VirnetX the substantial sum of $368.2 million for infringing VirnetX patents with its popular FaceTime feature.
U.S District Judge Leonard Davis presided over the case and it was ruled that Apple's FaceTime video calling infringed patents held by VirnetX that concentrate on virtual-private-network technology. Apple had disputed the case by denying any infringement and also saying that the patents were invalid and Danny Williams, a lawyer acting for Apple said in court, "VirnetX is not entitled to money for things they did not invent," according to Bloomberg. However the federal jury found in favor of VirnetX finding that Apple had infringed on four patents in total, although VirnetX was 'only' awarded $368.2 million of the $708 million that was originally sought.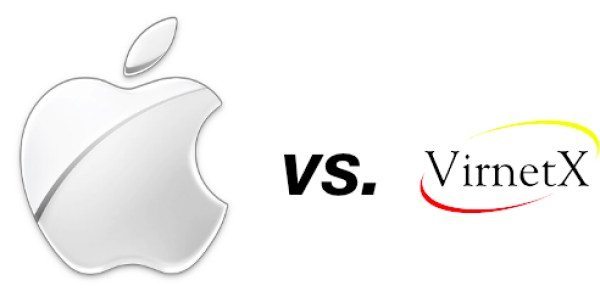 After VirnetX's success in court the company said that it would be seeking another order to stop future infringement of its patents and CEO Kendall Larsen said, "This victory further establishes the importance of our patent portfolio." VirnetX still has ongoing litigation with firms such as Avaya, Cisco and Siemens Enterprise as well as another patent case pending with Apple at the U.S. International Trade Commission.
Apple spokeswoman Kristin Huguet said after the case that the company had no comment. We'd like to hear your thoughts on yet another turn in the huge amount of continuing patent litigation cases that involve various phone manufacturers and other companies so send us your comments on this.