Call of Duty Black Ops 2 cases for Galaxy S3, iPhone 4 and 5
There are just four days to go until the release of Call of Duty Black Ops 2 and to help get you in the mood for this game there are three new phone cases for you to choose from. Okay, you'd have to be a hard-core fan of the franchise to want to cover your iPhone 4/4S, iPhone 5 and Galaxy S3 with images from Black Ops 2, but it's got to be better than Angry Birds right?
I bet you're all wondering why we have yet to mention any Halo 4 cases or even Assassin's Creed 3; well we will be looking at those in the coming days, but for now let's see what all the fuss is about with these cases. Well they would make a perfect gift as we're fast approaching that time of year where we struggle to purchase that gift for a co-worker or friend.
The iPhone 4/4S and iPhone 5 Black Ops 2 cases are similar in their design with the Black Ops 2 logo and a solider just sitting there with his weapon in his hand. However, in one of the cases the solider appears much larger, but don't try to look at the pain in his eyes because there's a huge shadow being cast over them. While the case does have a hard outer shell, the inside offers soft touch in order not to damage your iPhone when clipping it in and out.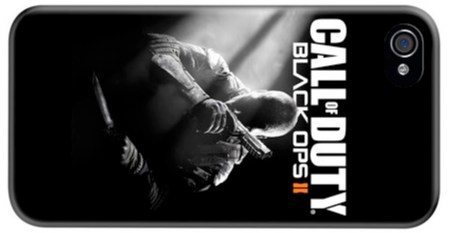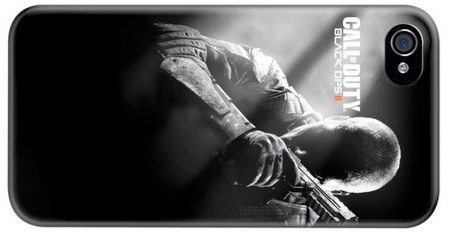 The Black Ops 2 Galaxy S3 case differs in design when it comes to the print because all you get is the Call of Duty: Black Ops 2 logo and no image of a solider. However, it's still made from the same material and also comes with a screen protector, which we forgot to mention above. We're told that as yet there are no details on pricing and a release date for these cases.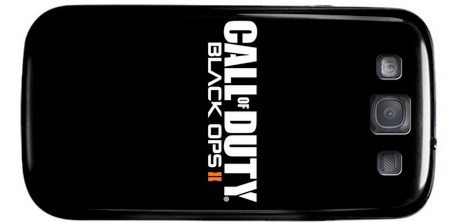 If these are not to your liking then a simple search on eBay will find an even greater choice. Some of the Black Ops 2 cases for the phones mentioned above do differ in design, but you'll also notice that there are even more cases for other handsets available as well.
We've not only found Black Ops 2 case for the iPad but also the HTC One X as well. Let's hope that other phones get to have one of these cases soon, because it won't be long before millions of gamers will be playing the latest game from the Call of Duty franchise, and we're sure many of them will want their smartphone to adorn the logo as well.