Kindle Fire HD 8.9 (4G LTE) review suggests a difficult proposition
Having already explained that the Kindle Fired HD 8.9 (4G LTE) has now started to ship, we're sure that consumers will be looking at reviews for this tablet device to see how it not only compares to rival devices, but also its smaller sibling as well. Whatever way you look at it, this will be a very popular tablet over the busy shopping season, but we're certain that you will still have one or two reservations.
Looking over one recent review, they have gone into many different aspects of the device, as well as looking at the Kindle Fire HD 8.9 (4G LTE) battery life, it's clear to see that this is a difficult proposition when trying to compare it to rival devices because it's very different, but is that a good or bad thing?
We're told that the unboxing of the latest Kindle Fire HD feels reminiscent of the smaller version because they look virtually the same, albeit slightly larger. You'll be pleased to see that Amazon worked hard as to not increase the thickness of the larger HD Fire tablet, but as you would imagine the weight is slightly heavier.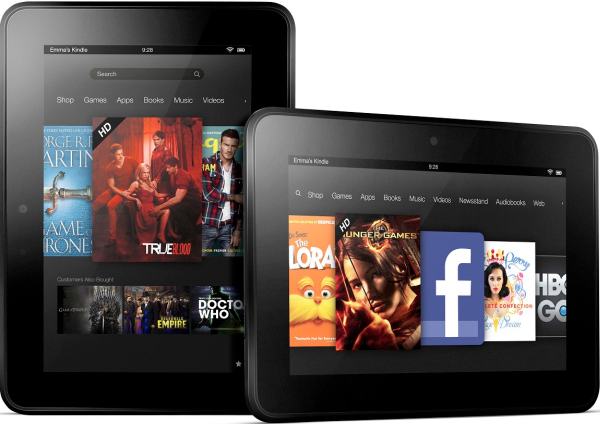 One of the most important factors when choosing a tablet is battery performance, because you'll be using the Kindle Fire HD 8.9 LTE while on the go. While it's not one of the better performing tablets on the market in terms of how long the battery will last, it's not the worst either.
Amazon would have you believe that the 8.9-inch Kindle Fire HD battery will last 10 hours, but in the review this was just over 9 hours. It's also worth noting that LTE was turned off, so we can't blame that for the discrepancy. We're sure that there are ways to get a little more life from the battery, but it's a general figure to go off in real world tests.
This tablets main competitor will be its smaller sibling because they are so different to other tablets on the market. It's hard to tell you which of the two you should go for, but if you don't mind spending a couple hundred dollars more then we would say the larger model — but they're both certainly worth the money.