Dual SIM Samsung Galaxy S3 i939D spotted in China
Smartphone manufacturer Samsung are on a bit of a roll lately with their flagship devices growing in popularity around the world in the last couple of years. The company now poses a serious threat to Apple's crown in the smartphone world and they are certainly not resting on their laurels with a number of new handsets in the pipeline, and today we have news of a Dual SIM Samsung Galaxy S3 i939D seen in China.
Back in September we told you about the possibility of a dual SIM Samsung Galaxy Note 2 reaching the shores of China, and now it seems the company's other flagship smartphone the Galaxy S3 is also getting the dual SIM treatment. According to an article on Unwired View a device with the model number SCH-i939D has been spotted over in China.
Just like the dual SIM Samsung Galaxy Note 2 the handset will offer support for one GSM SIM card, and one CDMA card instead of two GSM SIM cards. Besides the internals for the extra SIM card the rest of the handset looks the same as the much loved international Galaxy S3.
This means the rest of the specifications include a quad core Exynos 4412 processor clocked at 1.4GHz, which powers the lovely 4.8-inch Super AMOLED HD touchscreen. There is also 1GB of RAM, eight megapixel rear camera and flash, and around the front is a 1.9 megapixel shooter for video calling and portrait photos.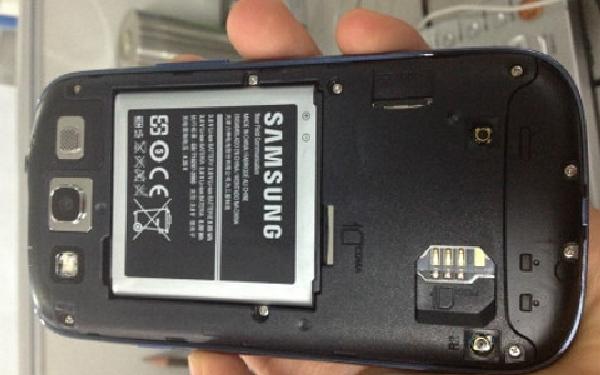 It is believed that the dual SIM version of the Samsung Galaxy S3 should become available next month in the country, and should cost less than the dual SIM Note 2 but unfortunately the device will probably not make it to other regions of the world outside of Asia.
This is a shame as more consumers like the idea of having a handset with dual SIM functionality with some users have one account for business with another one for pleasure. More smartphone manufacturers are offering such devices now outside of Nokia, as only recently we told you about a new device from Philips and the HTC Desire SV with Samsung themselves offering the Galaxy S Duos.
Would you like to own a dual SIM Samsung Galaxy S3?