HTC Droid DNA devs get hold of kernel source code
We've written many posts now about the HTC Droid DNA on Verizon, currently one of the in-demand phones of the moment. This is a very commendable smartphone and has gathered a lot of interest from Android enthusiasts. The good news today is that the Droid DNA kernel source code is now available. Although right now this is only likely to interest developers it's promising news for owners who like to customize their devices.
The Droid DNA quad-core smartphone running Android 4.1 Jelly Bean recently released on Verizon at a reasonable price of $199 on a standard two-year contract. There's a lot to impress about this smartphone and we know that many people who have purchased it will already be thinking ahead to customization. With any new hot smartphone we expect that developers will get straight to work on unraveling the hardware but it's great to hear that already the kernel source code has been released by HTC along with other open-source tidbits.
The Android 4.1 Jelly Bean-based 3.4.10 code is now available on the HTCDev site and no doubt custom ROM developers are already getting to grips with the Droid DNA's internals. The kernel source code is issued for developers who know what they're doing so at this stage this is not for the man on the street who likes to dabble with devices. However the sooner that developers obtain the kernel source code the sooner we are likely to see the goods that they come up with so this is a good indication all round.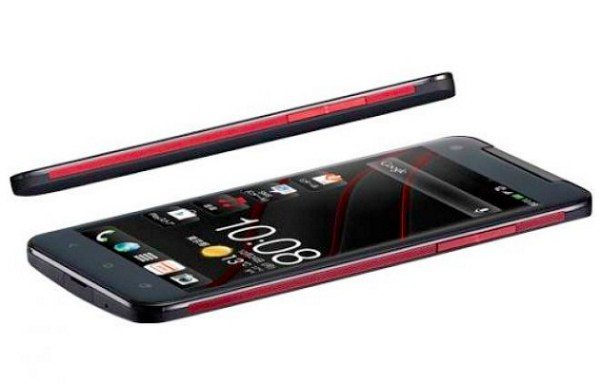 Although at Phones Review we never recommend tampering with your devices we also know that many of our readers enjoy this aspect of smartphone ownership so like to bring news of developments on this. However if you choose to use custom ROMS, jailbreaks, etc. and something goes wrong it is entirely your responsibility.
If you haven't yet purchased the Droid DNA but are thinking of a new smartphone then we can tell you that we included it in our selection of some of the top phones for the holiday season. Key specs and features include a 5-inch Super LCD3 display with 1920 x 1080 resolution, 1.5GHz Qualcomm quad-core processor, 2GB of RAM and one of its only drawbacks, only 16GB of internal storage (non-expandable). It also has an 8-megapixel rear camera and 2.1-megapixel front-facer, NFC support, 2020 mAh battery and LTE connectivity. You may also be interested in our Droid DNA vs. Galaxy S3 comparison here.
We'd like to hear what our readers think about the Droid DNA. Have you already purchased this phone and are pleased to hear developers now have their hands on the source code? What do you think of your Droid DNA's performance? Maybe you're undecided and have your eye on something else too? Let us know with your comments.